Coffee, coffee, and more coffee…Chocolate-Gingerbread Cookie Frappuccino is what I want…
Do Americans love coffee? Well, so do Brazilians. It's a love affair that has last for almost 3 centuries so far, ever since the first coffee bush was planted in Brazil in 1727.
Colombian coffee is perhaps more famous, but Brazil is not only the world's largest coffee producer (a position it has held for the last 150 years) but its beans are used in the blends of most of the notable coffee brands in the world (e.g. the Italian brand Illy which uses mostly Brazilian coffee in its blend).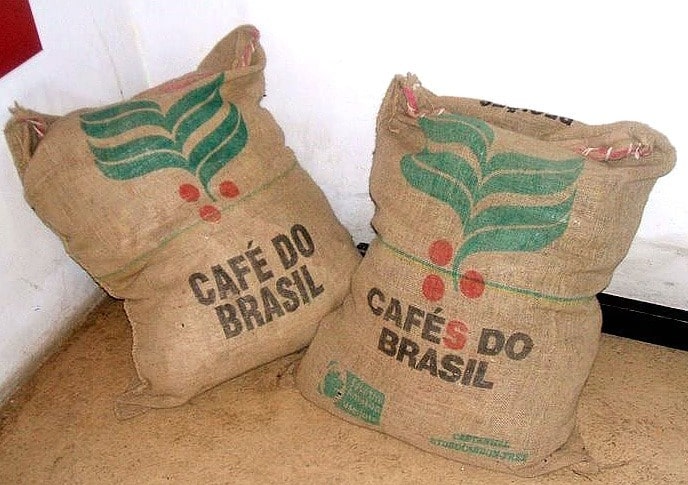 80% of its production is arabica, a species known for producing a better coffee than the other major commercially-grown coffee species.
Starbucks is aware of all that, as well as of the fact that Brazil is the largest Latin America economy and one of the most rapidly rising in the world of late.
That is why they have been installing stores in Brazil since November of 2006 and keep  planning an  "aggressive" expansion there. As part of its sale strategy, Starbucks offers local snacks (pão de queijo is a prime example), as well as stronger Brazilian coffee blends, due to our preference for strong coffees.
As for me, a Brazilian living in the United States, I have to confess my partiality for Starbucks' frappuccinos. Since I cannot afford to pay big bucks for them very often, I make my own.
Instead of copycatting Starbucks' frappuccinos here, I have created my own. Sorry for the lack of modesty! The one that I am about to share with you here is the one that Starbucks wishes it had created. Yep! My Chocolate-Gingerbread Cookie Frappuccino is the bomb!!!
…And it's free!!!!!!!!!!!!!!
It drew its inspiration from one of my favorite cookies: the infamous German Glazed Gingerbread Premium Cookies from Henry Lambertz. Don't be intimidated! These cookies are available in the cookie aisles of several supermarkets in America (Walmart supermarket, for example). The price is very affordable and its quality supreme. One bite brings back memories of a popular treat in Brazil: Pão de Mel (honey cake). Why? Because of its warm combination of chocolate and spices, in addition to its soft texture.
Well, here we go frappuccino… Enjoy!!!!!!!!!!!!!
xx
Chocolate-Gingerbread Cookie Frappuccino
Serves 2
Author: Denise  Browning
Segment: From My Table To Yours
Ingredients:
1- 1/2 cups crushed iced
1 teaspoon instant espresso coffee (I used Nescafe)
1 cup whole milk
1/2 cup sweetened condensed milk
2 tablespoons granulated sugar
1/4 teaspoon ground cinnamon
1/8 teaspoon ground nutmeg
A dash of ground cloves
A pinch of Valencia orange peel (I used the McCormick's one)
10 glazed gingerbread premium cookies (Henry Lambertz)**
Garnishes: Whipped cream, a good quality chocolate syrup, and glazed gingerbread cookie crumbs.
** Glazed Gingerbread Premium Cookies from Henry Lambertz. is available in the cookie aisles of several supermarkets in America (Walmart supermarket, for example).
Directions:
In a blender, blend all the ingredients together well, except for the garnishes. Pour into 2 (8 oz or 250 ml) glasses and top off with whipped cream, chocolate syrup, and the cookie crumbs. Serve  frappuccino by itself or accompanied by our warm pão de queijo. Enjoy!
___________________________________________________________________________________________
* The coffee sacks image  is a file from the Wikimedia Commons. The author, Dornicke, released his work into the public domain.