A range of high-protein breakfast foods to satisfy our hunger and help us keep full for longer. A useful plan for healthy New Year's resolutions!
Happy New Year, y'all! With the end of the holidays (yay!) and the beginning of a brand new year, we all know that new resolutions are often made. I have mine… I want to eat healthier, exercise more, and live with less stress. I bet you do too, right? So I thought that a plan to include some high-protein breakfast foods would help to satisfy our hunger and keep us full for longer.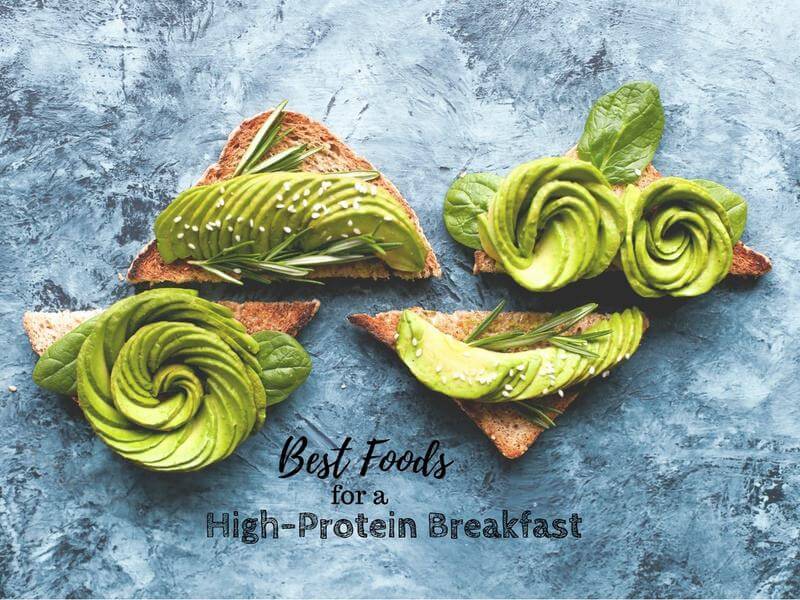 Source: Unsplash
Georgia Selih, a journalist and author @highstylife, came to our rescue. She writes about all kinds of lifestyle-related topics, but she is particularly interested in food. So Georgia shared her healthy high-protein breakfast foods and ideas with us.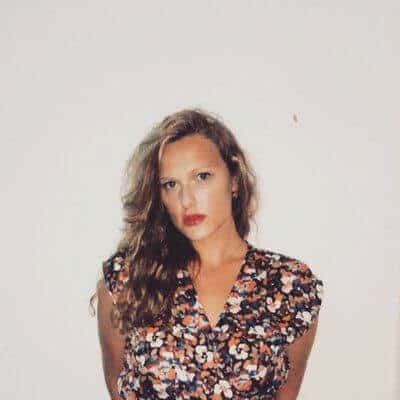 Ready? Here we go…
Best Foods for a High-Protein Breakfast
Leading a healthy lifestyle and eating well seems to be on everybody's wish list, yet many find it quite difficult and challenging to stick to it. This is probably because many common healthy diets lack the satisfaction we are so used to getting from food. But what if you could completely satiate your hunger, enjoy your meals and eat healthy? Yes, this is indeed possible if you opt for a high-protein diet. This diet is not some type of a magical promise. If you make sure to follow through, it really works!
What exactly is a high-protein diet?
Like the name suggests, this diet means that you'll have to focus on eating high-protein foods while cutting out the bad carbs. Luckily, there are a lot of sources of protein. For instance, the best protein sources are none other than lean meats, seafood, beans, eggs, nuts, soy and low-fat dairy. However, that doesn't mean that you have to ditch everything else. Namely, you can combine high protein with healthy fats and smart carbs, which are found in many fruits and veggies. You can create your perfect food combinations without worrying about staying hungry. Still, you'll get to enjoy your meals the way you're used to.
The benefits of a high-protein diet
The majority of people consider dieting as a way of losing weight. Of course, this is one of the main benefits when it comes to the high-protein diet. However, there are many more that make this particular diet so effective and successful. Basically, consuming high-protein food means that your body will burn fat faster and you'll still get to build muscle and get considerably stronger. Also, strong muscles and low fat mean stronger bones and joints as well as a healthier heart. On top of that, it will improve your mood and energy levels, balance your blood sugar levels, and give a boost to all your brain functions.
Due to the nature of high-protein foods, it may seem easier to prepare healthy meals for your lunch and dinner. However, you may have some trouble coming up with the best healthy recipes for your breakfast on this diet. One of the biggest issues is that when you go to work you don't always have the energy and motivation to eat well. This can easily be solved by finding a couple of colleagues that are healthy eaters and just arrange to have catering companies delivered you breakfast everyday.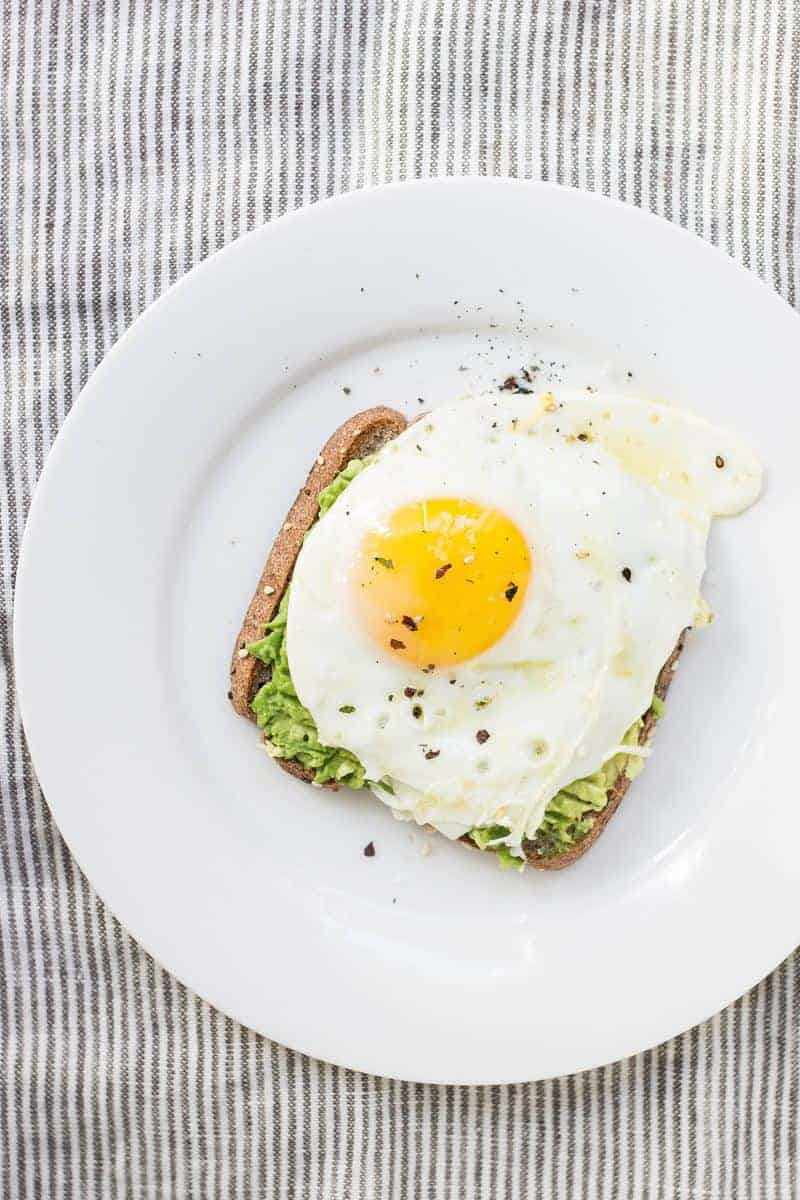 Source: Unsplash
Ideas for your high-protein breakfast
Eggs are definitely the most obvious breakfast option. However, you need to minimize the use of oil and cheese in this case. Regardless of how you like your eggs, they will keep you full, speed up the fat burning process, provide your body with essential nutrients for healthy functioning and stimulate lean muscle development. If you're someone who likes delicious breads, you can always make yourself tasty banana bread and spread some nut butter for an extra flavor and protein intake.
Want something more substantial for your breakfast? No problem. If you have the time and taste for it, why not prepare a delicious cheddar, bacon, and spinach egg casserole? All you need to do is stir in your bacon, spinach, cottage and cheddar cheese, flour and dill into the mixture of beaten eggs, salt and pepper. You should bake your casserole at 350F (175C) for about 45 minutes. Get your 22 grams of protein in the most fulfilling way possible.
In case you get your extra sweet cravings in the mornings, chocolate peanut butter pancakes are a great choice for a high-protein breakfast. Use oats, unsweetened cocoa powder, egg whites, vanilla almond milk, applesauce and chocolate chips for your main ingredients. For the topping, work with nonfat Greek vanilla yogurt, powdered peanut butter, vanilla almond milk, regular peanut butter and melted dark chocolate chips. Prepare your pancakes the way you're used to and enjoy this morning delight with 43 grams of protein.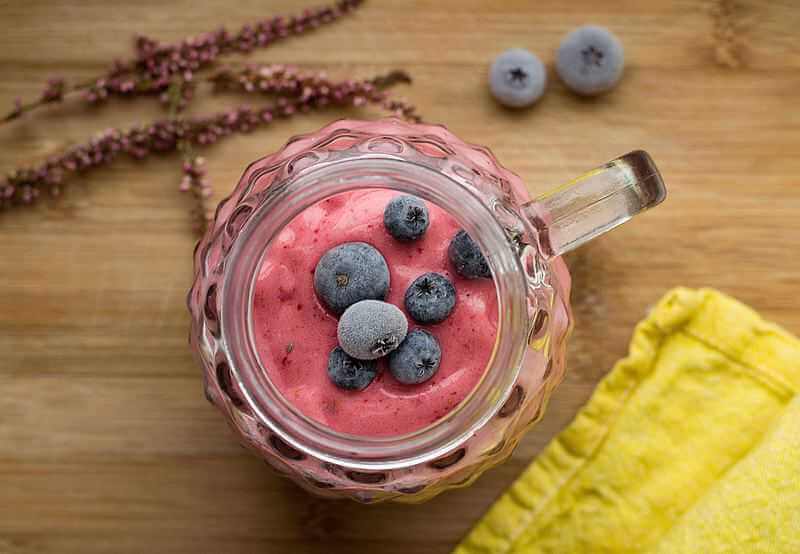 Source: Unsplash
If you still want to watch your calorie intake but also get your share of protein, preparing a berry shake in the morning can be an ideal solution. Simply blend a scoop of vanilla whey protein, half a cup of blueberries, one cup of raspberries and water, and voila. You get your 25 grams of protein at 216 calories.
In case you want a quick breakfast on the go, prep your avocado oats the night before. Avocado will help your body absorb the healthy fats. It will provide you with enough minerals and vitamins, and keep your cholesterol levels in check. Together with oats, which are a powerful source of fiber and protein, this breakfast will keep you full and happy.
In the end, the food we eat is directly responsible for our health, weight and overall mood. In that respect, a high-protein diet can help you lead a balanced and fulfilled life. However, it's essential to adjust the diet to your own needs, so make sure to consult with your nutritionist first.
Have a healthy New Year and enjoy life!!!
TO PIN & ENJOY!