These Seriously Indulgent Raspberry Pistachio Froyo Pies are made from staple ingredients such as cookie pie crust, yogurt, sweetened condensed milk, macerated raspberries, and pistachios. They are quick-to-prepare yet quite scrumptious treats to embrace your 'ME' moment!
Disclosure: This shop has been compensated by Acorn Influence and its advertiser. All opinions are mine alone. 
Life as a mom can be busy. Do you ever feel the need to eat something seriously indulgent? Well, I do… many times. 🙂 Afternoons bring a cry of desperation to satisfy my dessert cravings. Our Raspberry Pistachio Froyo Pies made from staple ingredients such as cookie pie crust, Seriously Indulgent Yogurt, sweetened condensed milk, macerated raspberries, and pistachios. They are quick-to-prepare (yet quite scrumptious) treats to embrace your 'ME' moment!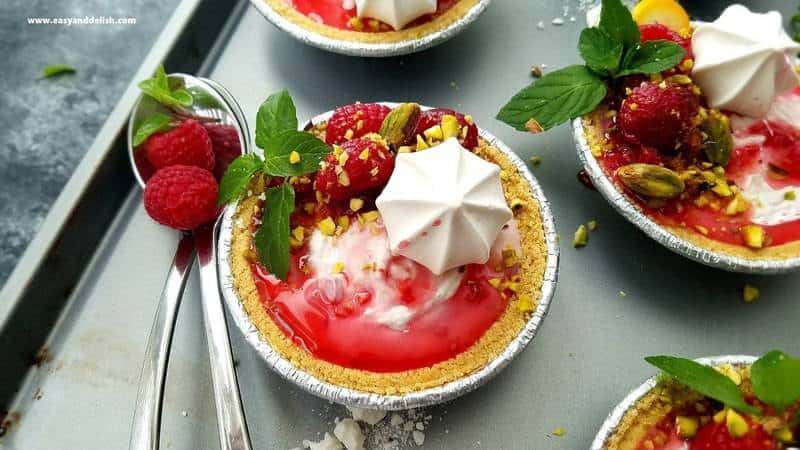 After all, we all need a break, and what better than spending it enjoying something delicious and that can be made in the blink of an eye. 😉
To make six of these frozen yogurt pies, fill store-bought mini cookie pie crusts with a mixture of Greek Gods Seriously Indulgent Yogurt (Raspberry Ginger flavor), mashed fresh raspberries, sweetened condensed milk, whipped cream, and lemon juice. Freeze them and top them with macerated raspberries and chopped pistachios before serving. Voila! A treat fit for a queen is ready to be enjoyed with a big smile on your face.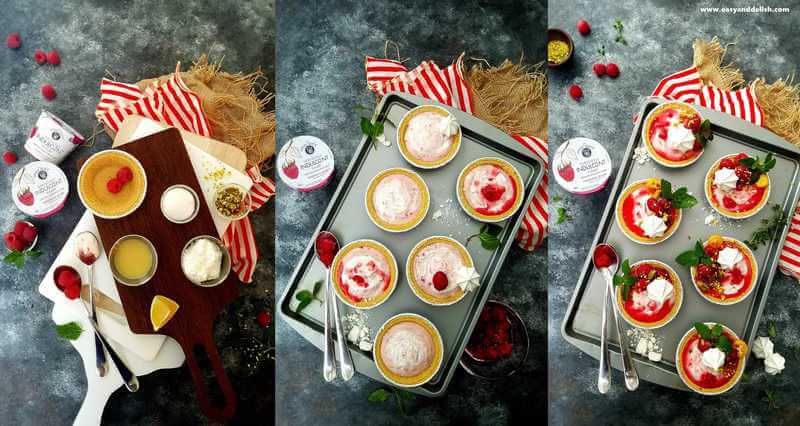 This is a no-cooking dessert that literally anyone can put together while still impressing the most demanding eyes and taste buds. See? And all the ingredients are conveniently available at Walmart, including the Seriously Indulgent Yogurt.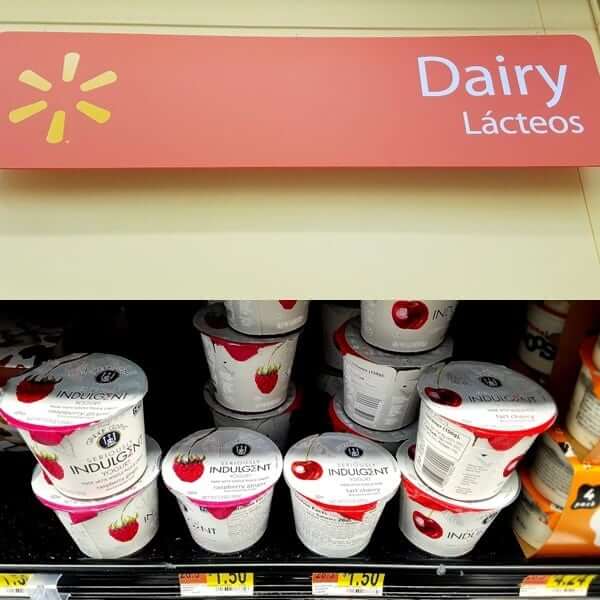 Although I made these raspberry pistachios froyo pies to indulge myself after one heck of a day, the truth is they are also perfect for parties, get-togethers, and holidays such as Christmas.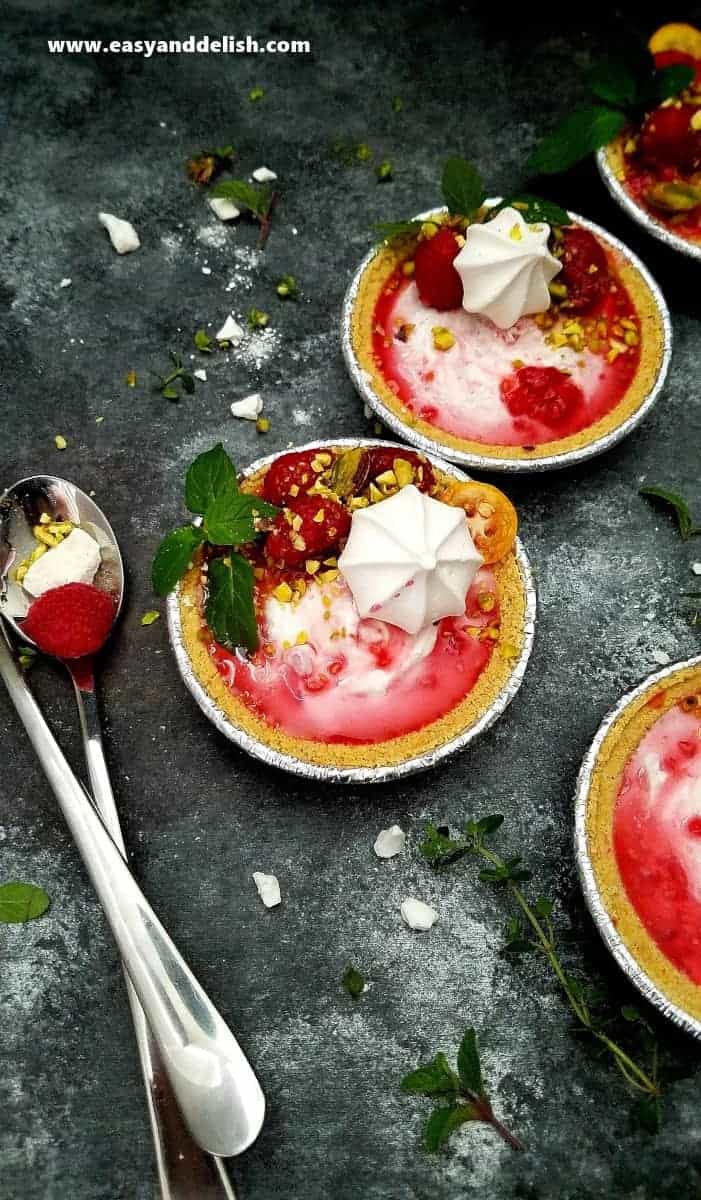 But since I didn't need a special occasion to make myself happy, I made them and sat quietly on my sofa, breathing deeply, and enjoying them slowly — bite by bite. Immediately I felt relaxed… and content like a child in a candy store. Something so simple, yet incredibly satisfying! I confess that I have been thinking how to find a way to enjoy more of these 'me' moments. I am sure that as a mom you can relate.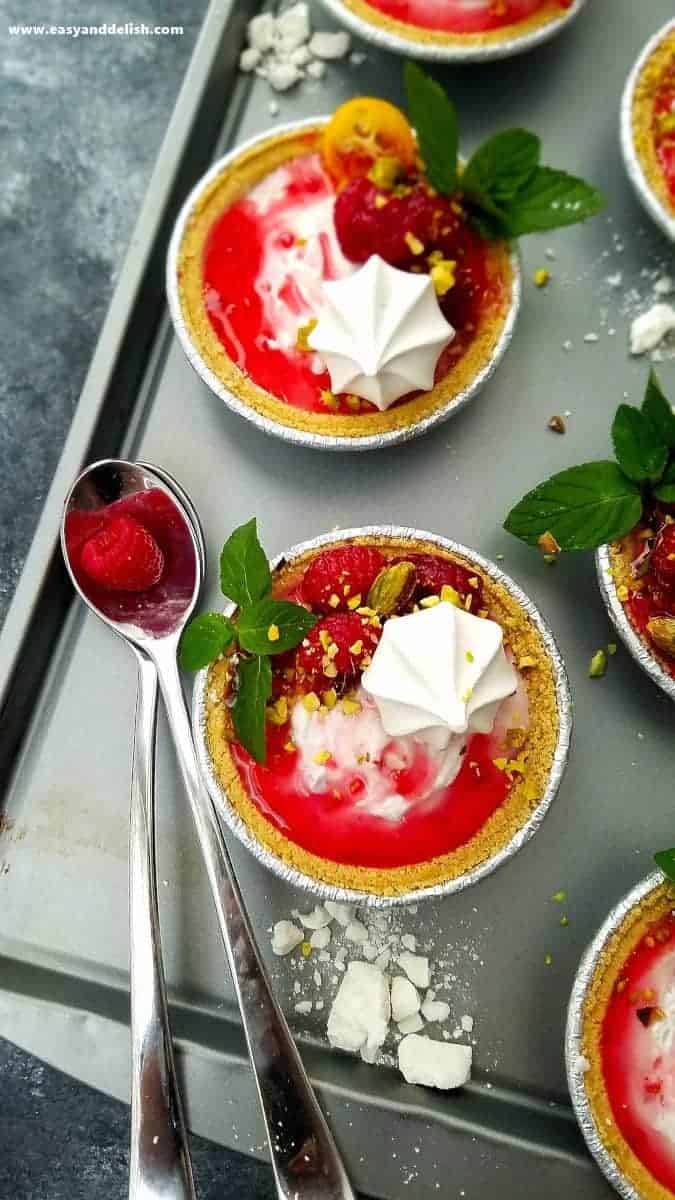 The key ingredient for this crowd-pleasing treat is the Greek Gods Seriously Indulgent Yogurt. Made with whole milk and cream with fruit on the bottom, this yogurt is thick, creamy, and indulgent like a dessert. In fact, it's so rich and delicious that is perfectly served even on its own — or can be used to make a variety of treats like our Raspberry Pistachio Froyo Pies.
For more info about this yogurt and other tasty recipes, visit the Greek Gods Yogurt website.  That's not all! Redeem an Ibotta offer and get $1.50 back on the purchase of one Seriously Indulgent Yogurt cup (up to 2x per receipt), which is essentially a full rebate. Awesome, right?
In addition, you can also earn a VUDU Movie Offer — $3 movie credit with validated purchase of 2 units of Seriously Indulgent Yogurt. For this offer, you must validate your Walmart receipt by uploading it via microsite: www.ggvudu.com or via text: [email protected]. So essentially, you can try two Seriously Indulgent Yogurt cups for $3, get your $3 back, and then get an additional $3 VUDU credit.
To enter the SWEEPSTAKES and get a chance to win a $250 Spafinder.com gift card or a $150 Walmart gift card, click below:
Greek Gods – Seriously Indulgent Giveaway
Needing an indulgent 'me' moment? Throwing a party? Now you know just what to make to impress yourself and others.
Enjoy!
TO PIN & ENJOY: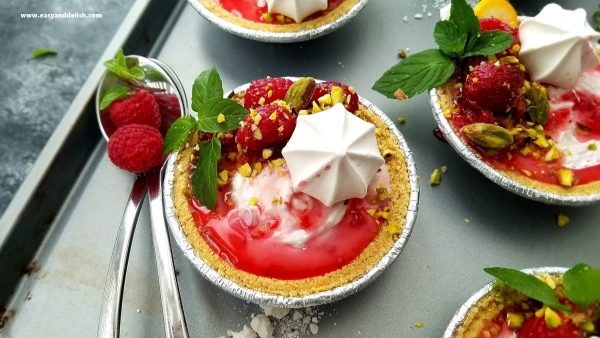 | | |
| --- | --- |
| | |
Macerate the raspberries by mixing 1 cup of them with sugar and the juice of 1/2 lemon in a small bowl. Cover and leave at room temperature for at least 30 minutes, or refrigerate overnight.

In a medium bowl, combine yogurt and 1/4 cup raspberries. Using a fork, mash the raspberries. Add sweetened condensed milk, whipped cream, and the juice of 1/2 lemon. Stir until homogeneous. Fill the pie crusts with the mixture and freeze.

Right before serving, spoon the macerated raspberries on top of the frozen yogurt pies and sprinkle on the chopped pistachios. Only if desired, garnish with mint leaves and/or mini meringues. Serve the raspberries pistachio froyo pies and enjoy!