Here are 70 Easy and Healthy One-Pot Meals made in up to 30 minutes that are super delish and mess-free! These are gluten-free and/or low carb breakfast and dinner recipes that will make your life easier before and after a long day of work.
Wondering what you can make for breakfast or dinner without having to slave away in the kitchen? These are the best one pot meal recipes ever! Why? Discover below!
Benefits of Quick, Easy and Healthy One Pot Meals
They are global recipes that are easy to prepare in the comfort of your own home.
These require only one pan, pot, sheet pan, or pressure cooker/Instant Pot.
They are ready in up to 30 minutes.
These meals are mess-free, making cleanup a quick task.
They are healthy family meals – many are gluten-free and/or low carb, and some are vegan/vegetarian, but all of them are nutritious.
Most of all, these 30-minute one pot meals are budget-friendly and delish!
As if all that wasn't enough, they feed you without stretching your waistline. Believe me: the whole family will love them!
Plus, most are loaded with a tasty lean protein and veggies, and some also contain healthy starches.
You can enjoy these quick one pot meals without feeling guilty!
What are considered one pot meals?
One pot meals or one pan meals are a generic term that refers to any meal (commonly dinner) prepared in one pot (such as our Grandma's chicken soup ), one pan (like this coconut chicken curry ), one sheet pan, one skillet, or in the pressure cooker or Instant Pot (such as this dulce de leche). Curious about how does a pressure cooker work? Get our cooking time charts!
If no other pan is required to sauté veggies or brown a protein before cooking in the slow cooker or crockpot, this cooking gadget can also be included in the one-pot meal concept.
Moreover, you may include one-tin meals (like these breakfast egg cups) and one-bowl meals usually cooked in the microwave (such as this one-bowl microwave mac and cheese ) within the concept as well.
Healthy and Easy One Pot Meals
Breakfast is the first meal of the day -- something that you can prepare quickly right before going to work or dropping the kids off at school.
Dinner is for many the main meal of the day. It's the time that you can chill a bit and enjoy a substantial meal with your family or by yourself. After a tiresome day of work, spending a long time in the kitchen is one thing no one wants to do, agree?
These one-pot breakfast and dinner recipes are mess-free, quick, and easy meals that you can rely on.
Mess-free meals are ones that don't demand much cleaning afterwards. Essentially that means meals prepared in one pot or one pan.
Easy recipes are those that are simple to prepare with a limited amount of ingredients -- up to 10… just like most of the recipes in this post.
On the other hand, quick recipes are those prepared under 30 minutes. Very few recipe ideas in this post take over 30 minutes to prepare.
Our one-pan meal ideas are all the above and more. Moreover, they are healthy or wholesome.
Happy? Me too!
I am gonna give you one more reason to smile from ear to ear: most of these are easy freezer meals too! That means, storing leftovers for later use won't be an issue.
Well, here are our favorite healthy and easy one pot meals:
One Pot Meals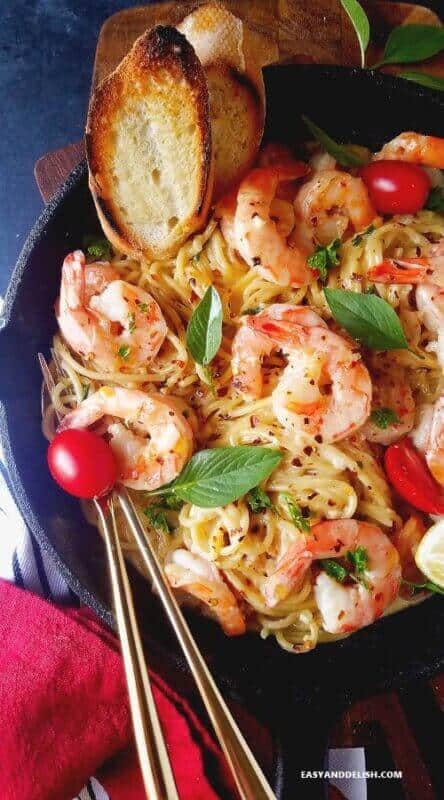 2. (Keto/Vegan) Cauliflower Curry Soup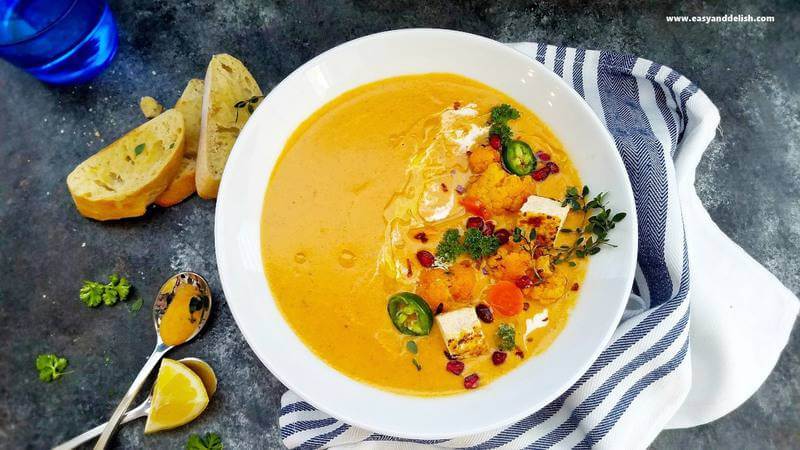 3. (GF/ Vegetarian) Lentil Coconut Curry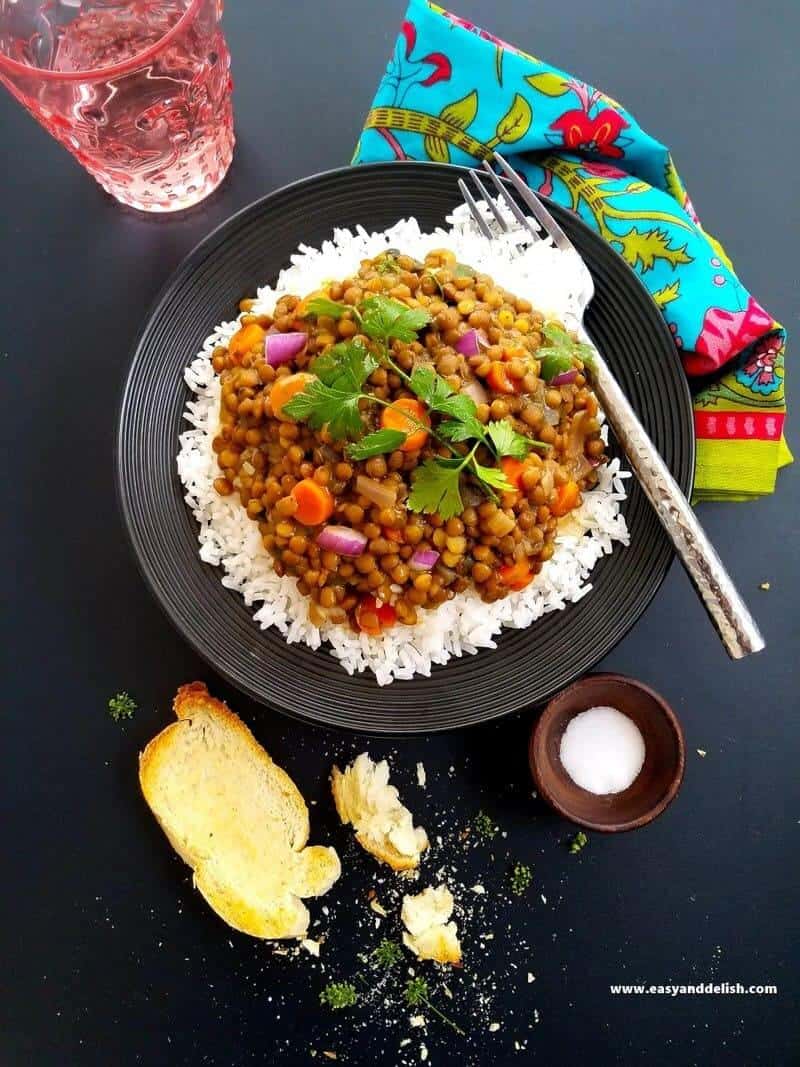 5. (Keto) Seafood in Pesto Sauce
6. (Low Carb) One Pot Chicken in Lime Coconut Sauce (more than 30 minutes)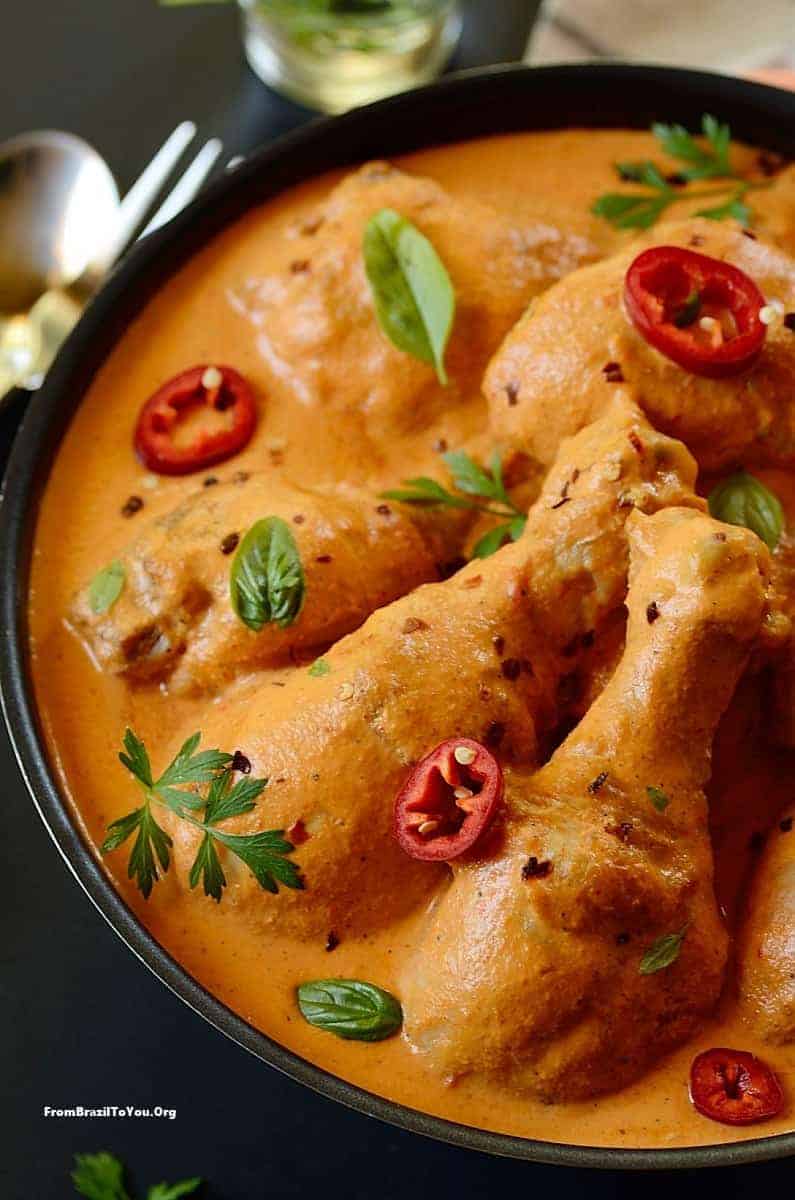 7. Brazilian Minestrone Soup
9. (Low Carb) Fish Soup Recipe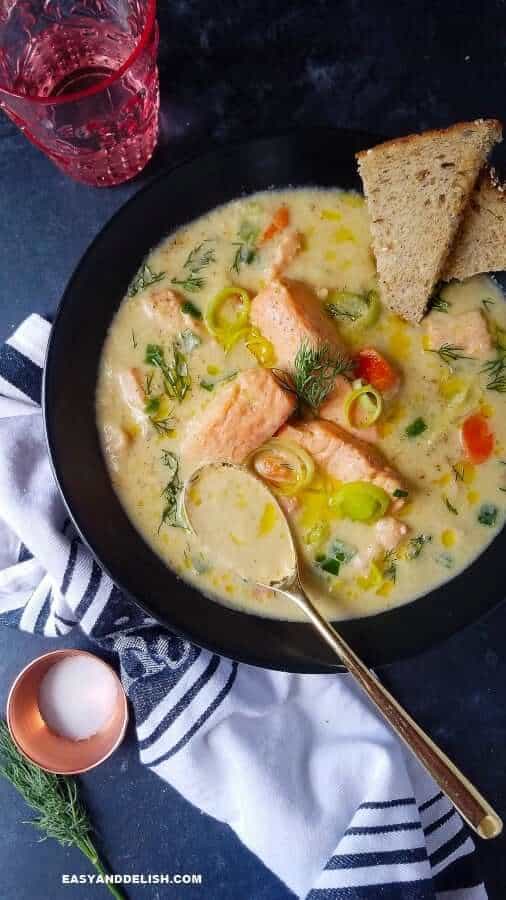 10. Keto Jambalaya
11. (Keto) Broccoli Cheese Soup with Prosciutto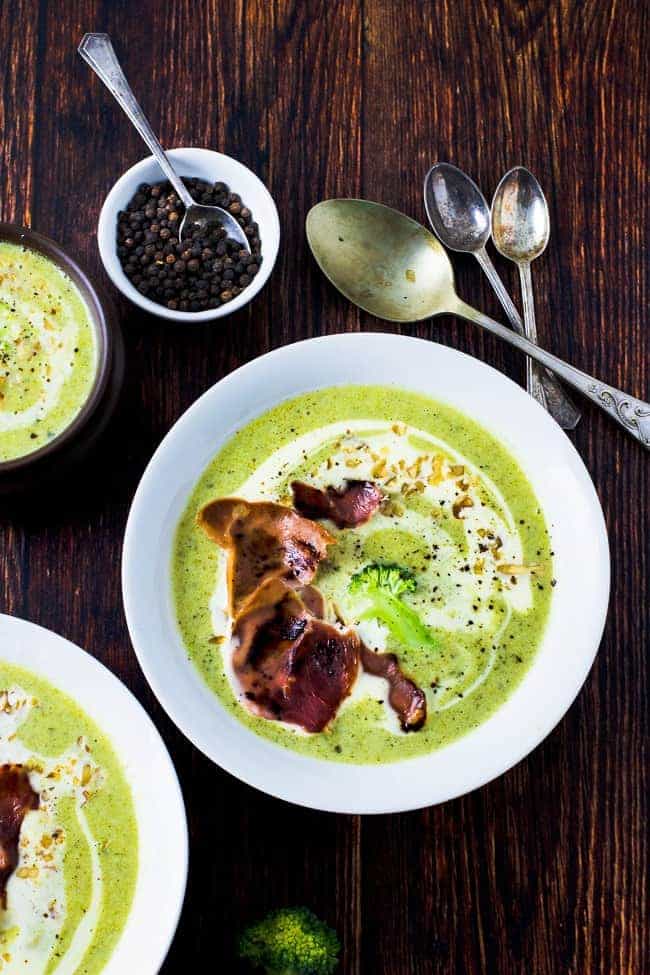 12. (Breakfast) Swedish Blueberry Soup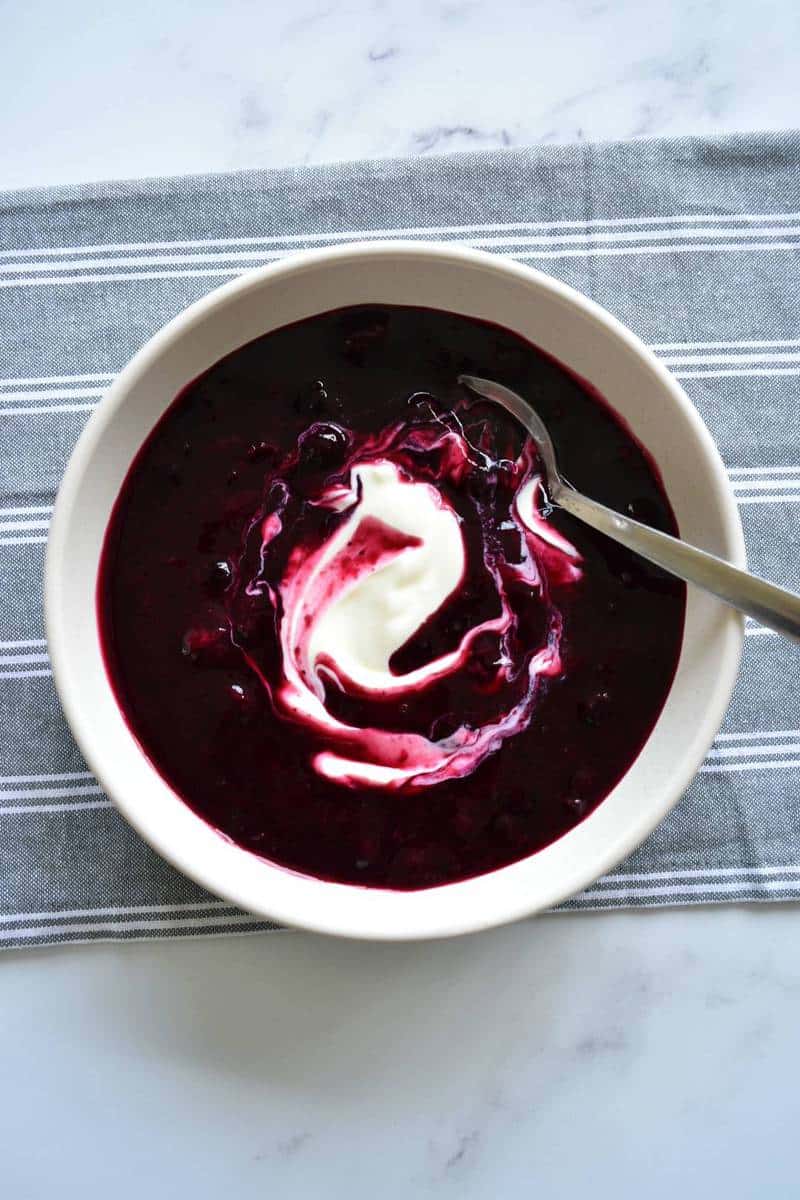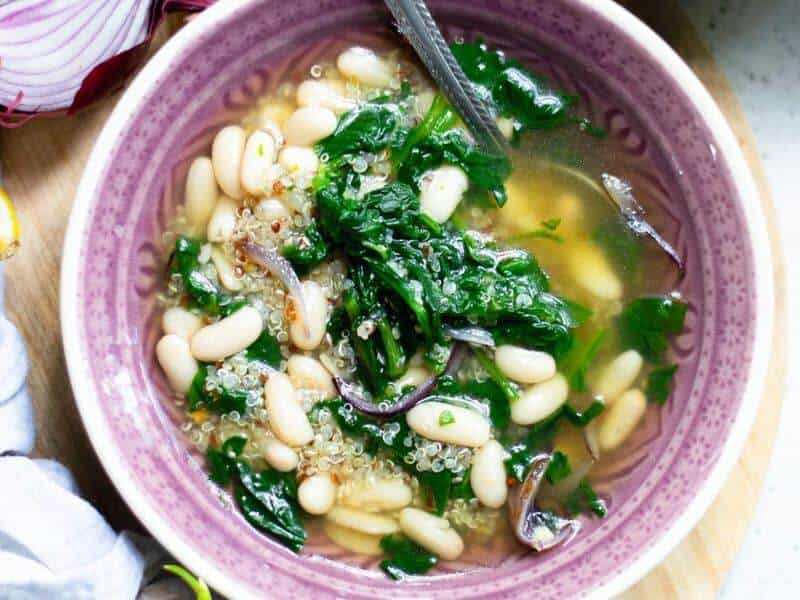 14. Mediterranean One Pot Pasta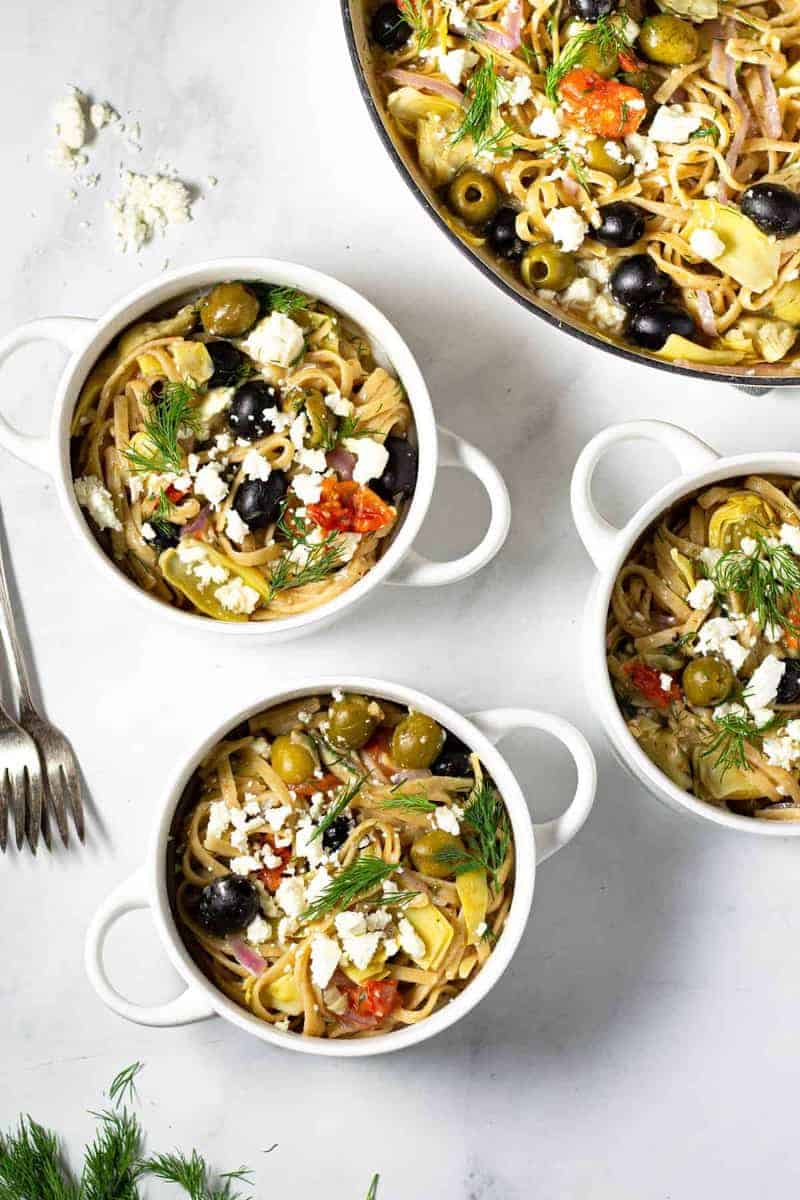 15.(GF) Japanese Miso Soup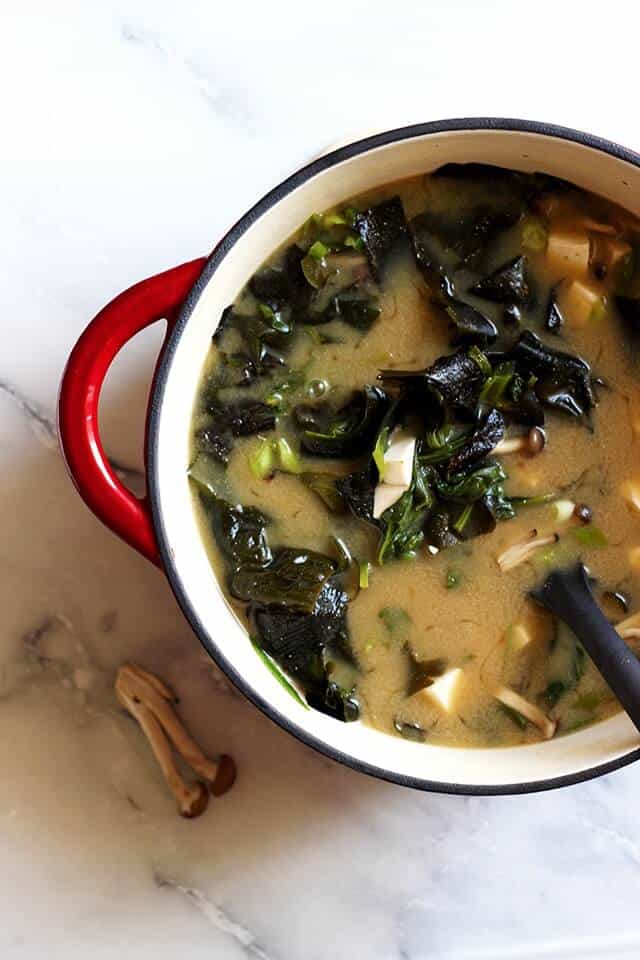 16. Brazilian Corn Chowder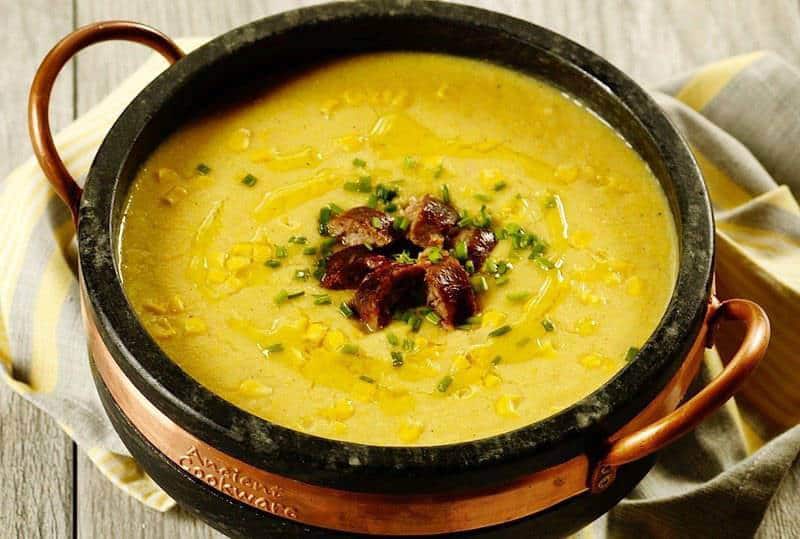 17. (Keto/Vegetarian) Cabbage Soup Recipe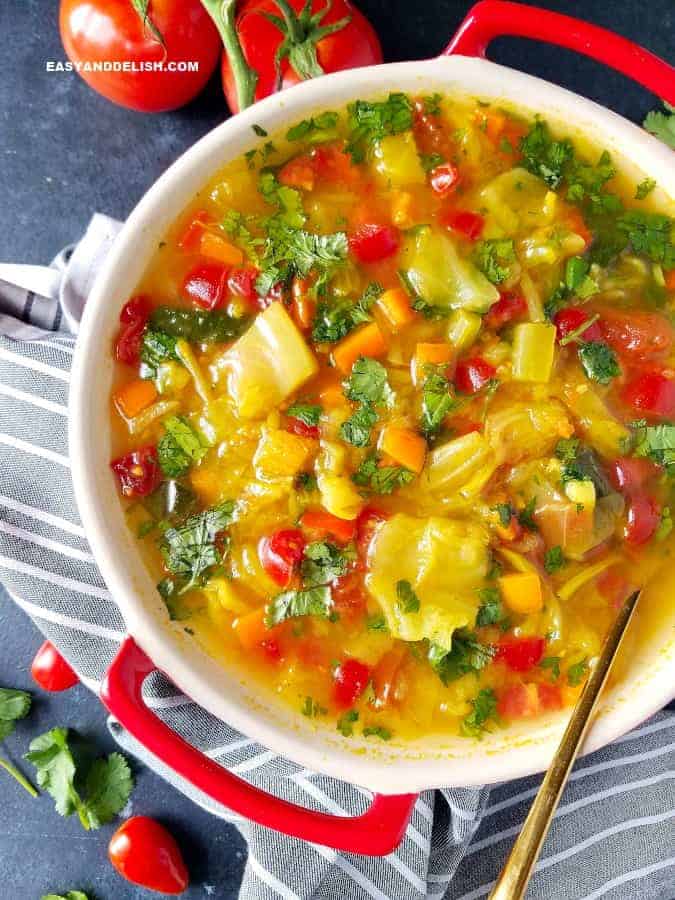 18.(GF) Brazilian Shrimp Stew (Ensopado)
19. (GF) Coconut Noodle Soup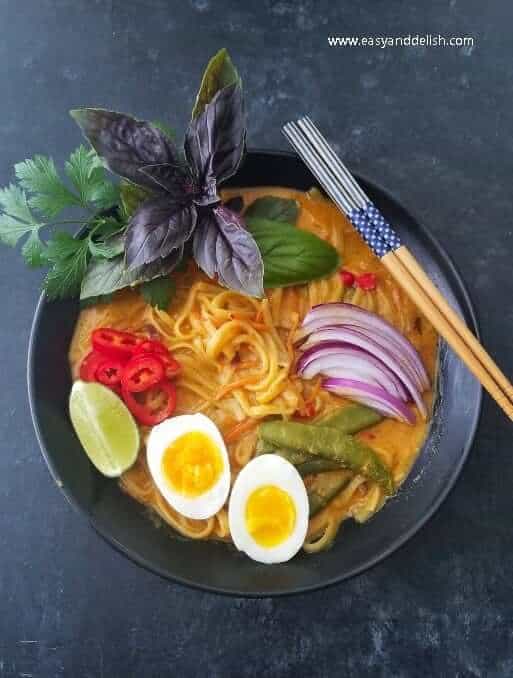 One Pot Meals in the Pressure Cooker or Instant Pot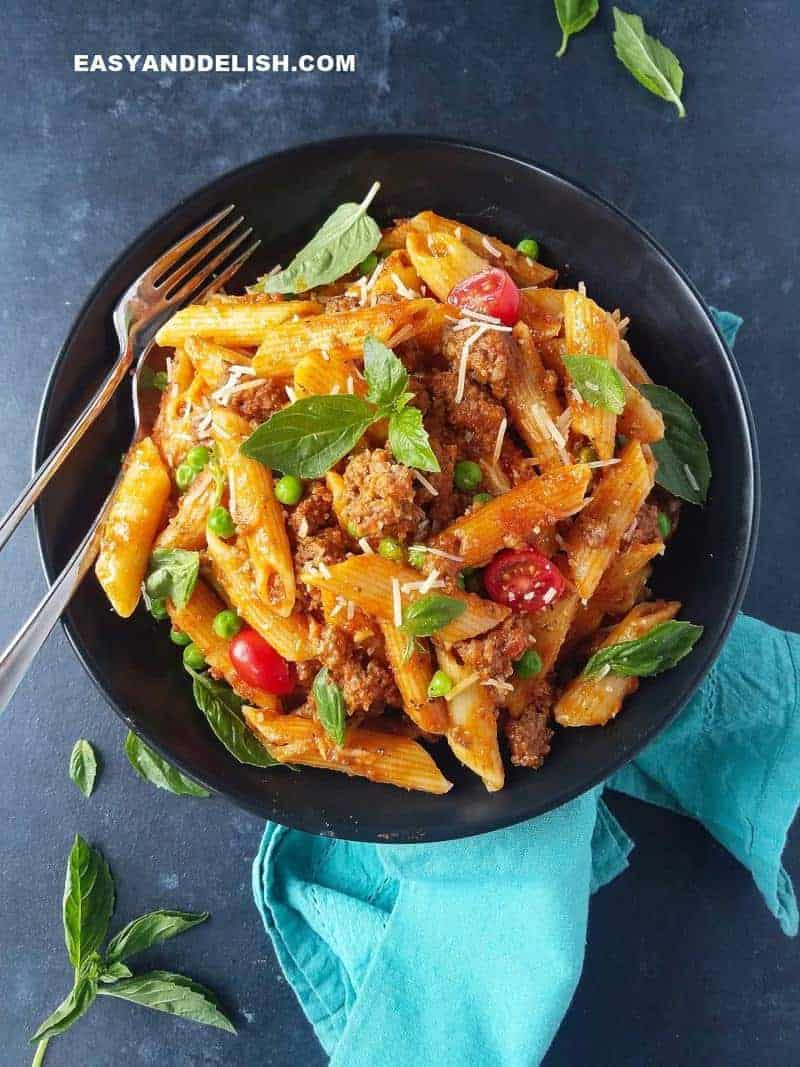 21. (GF) Black Beans and Rice
22. (GF) Sweet and Sour Pork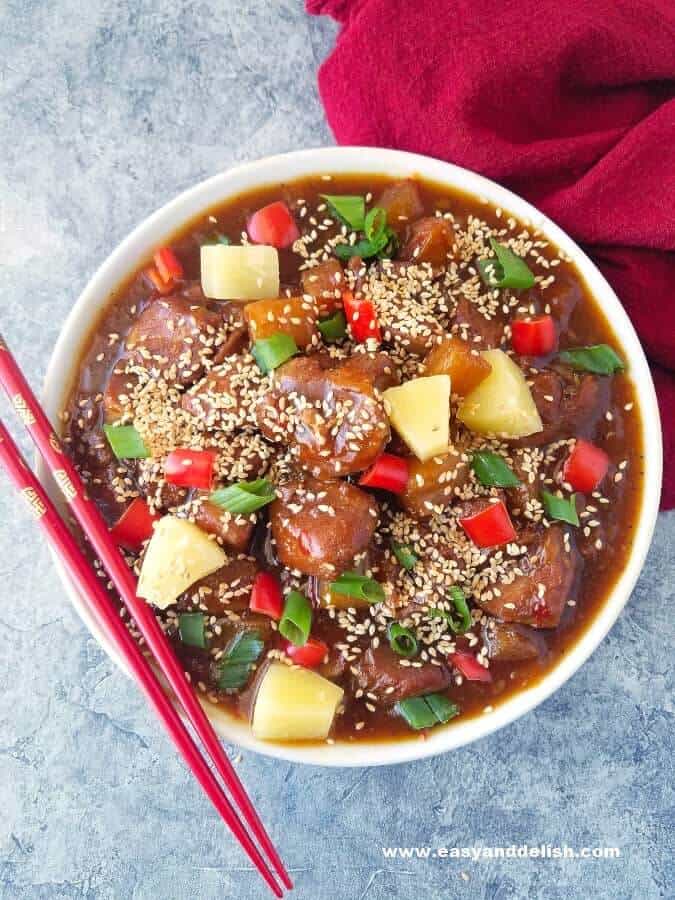 23. Keto Chicken Broccoli Rice
24. Keto Chicken Taco Soup
25. (Keto) Instant Pot Garlic Parmesan Roasted Cauliflower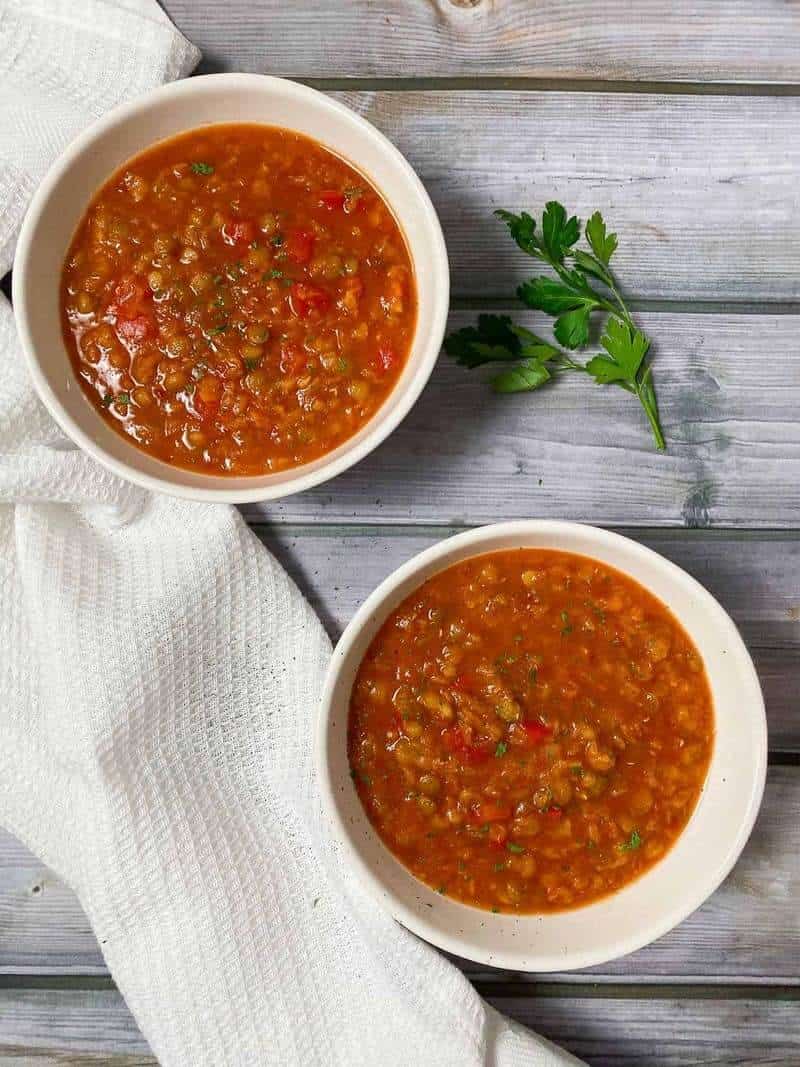 27. (Vegetarian/GF) Yellow Dal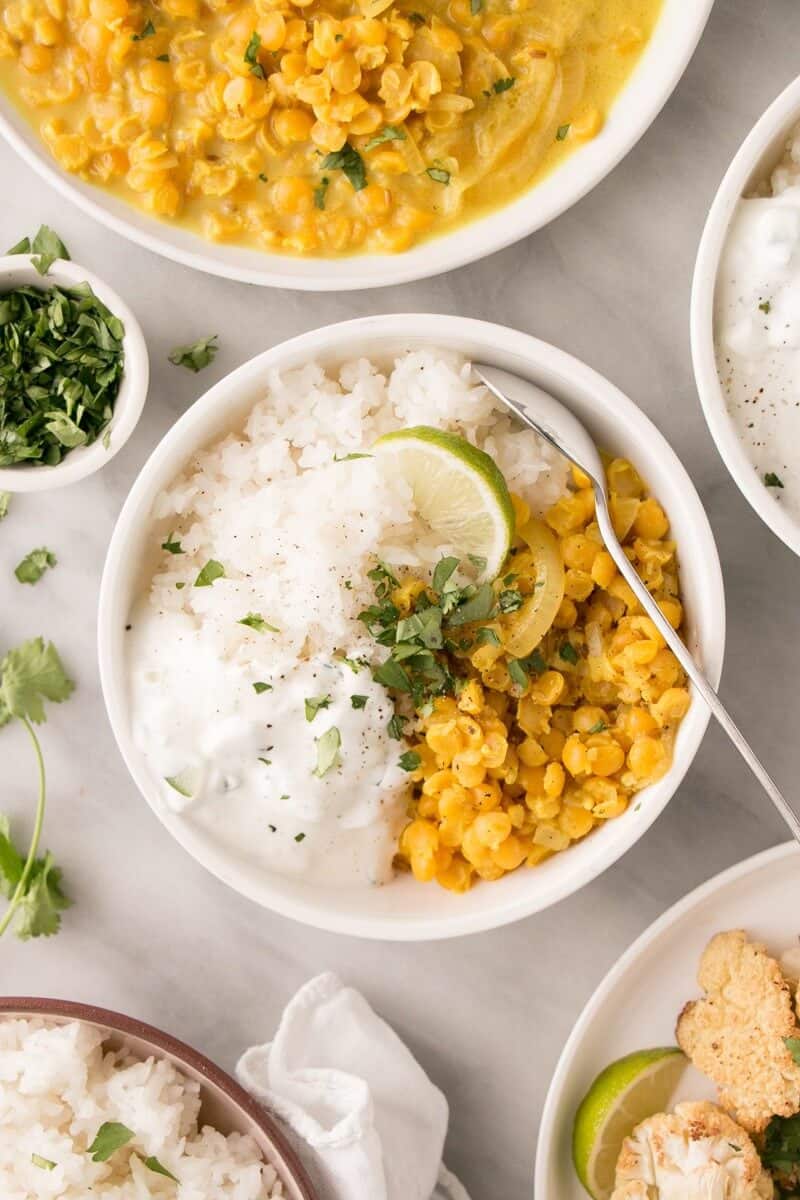 28. (Keto)Brazilian Beef Stew (Picadinho): more than 30 minutes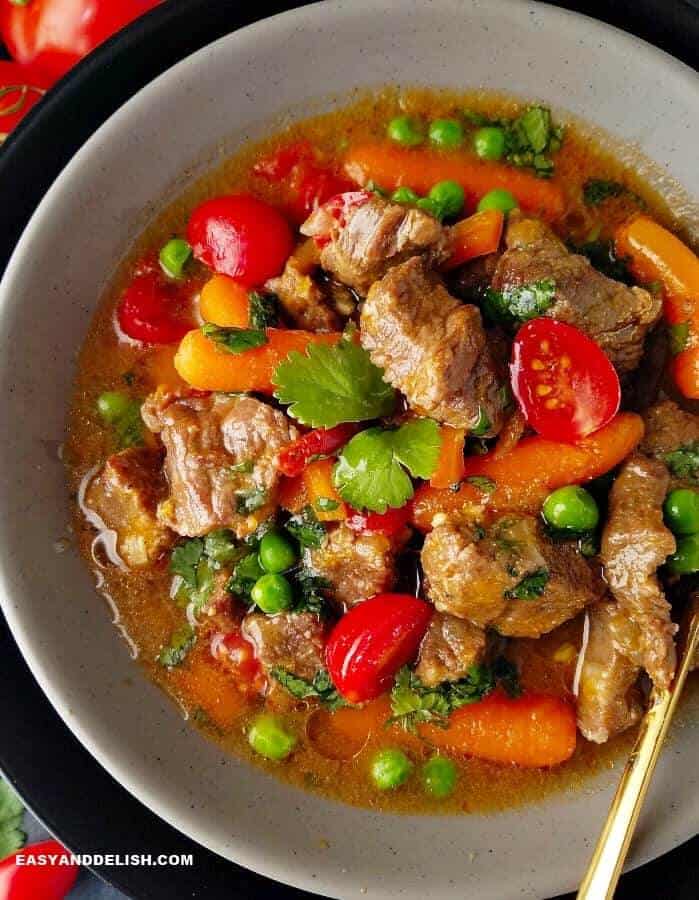 29. Vegetarian feijoada (more than 30 minutes)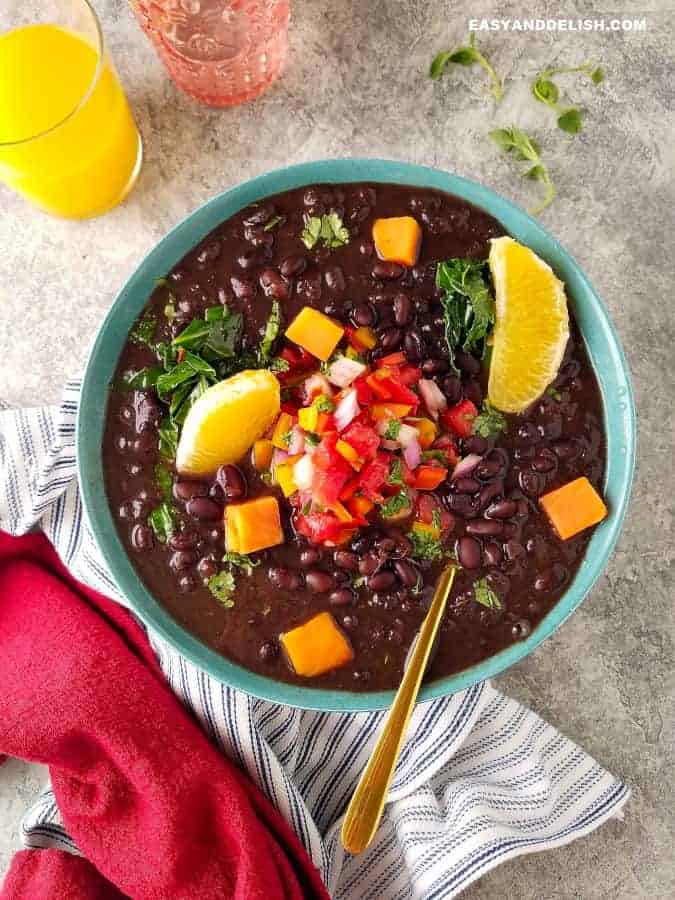 30. (GF) Brazilian feijoada recipe (more than 30 minutes)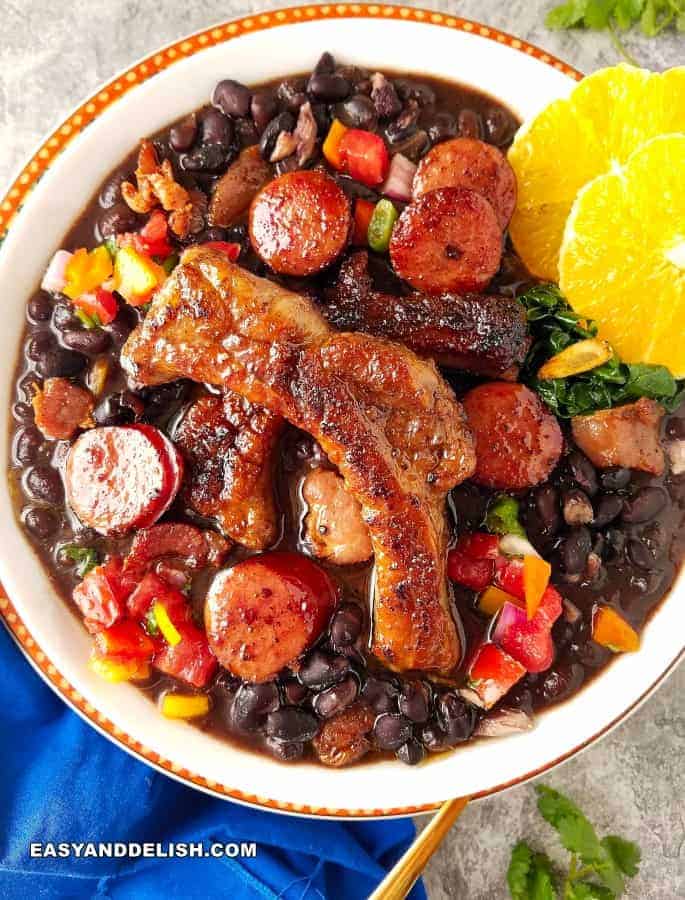 31. (GF) Beer Beef Oxtail Recipe (more than 30 minutes)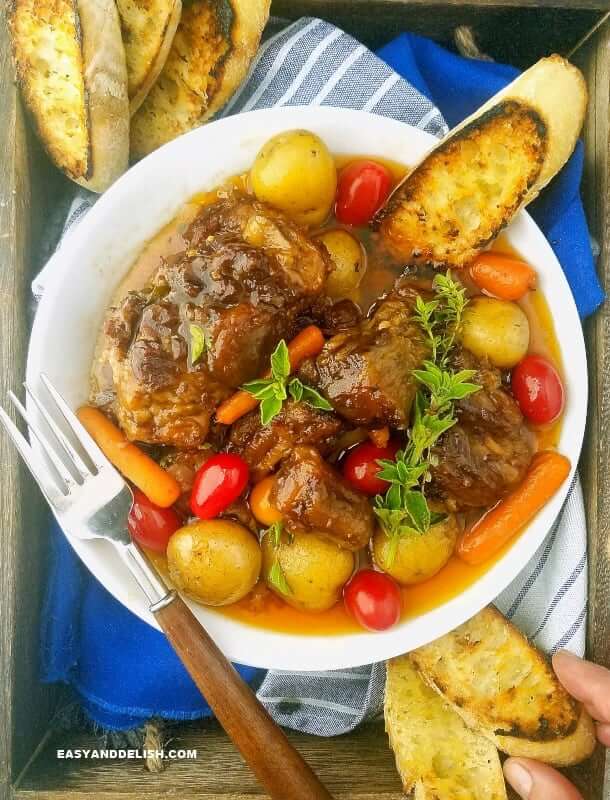 32. (GF) Beef Brisket (more than 30 minutes)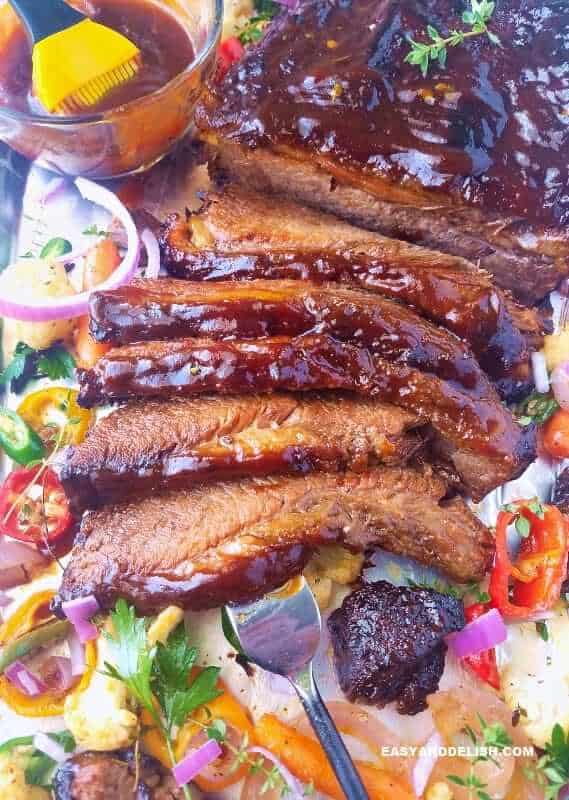 One Pan Meals
33. (GF) Teriyaki Salmon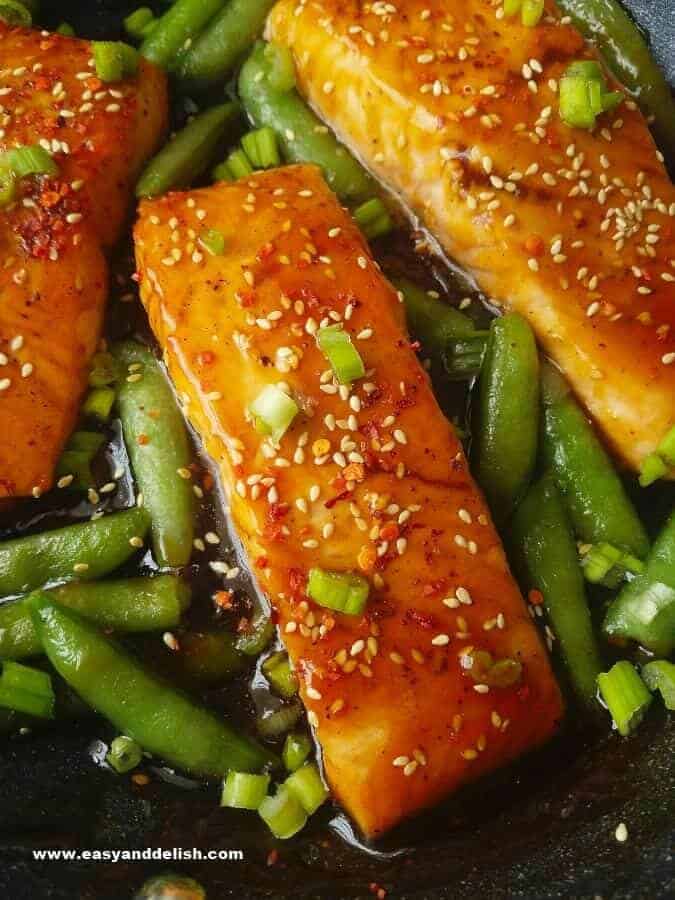 34. (Keto) Creamy Shrimp Scampi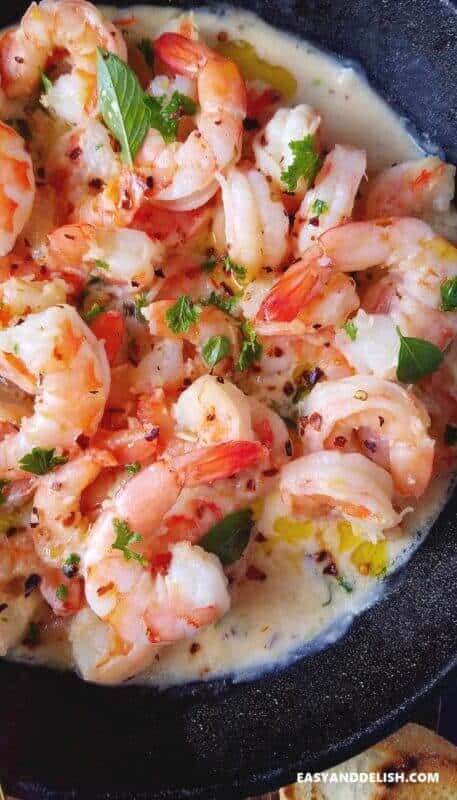 35. (Keto) Shrimp in Coconut Sauce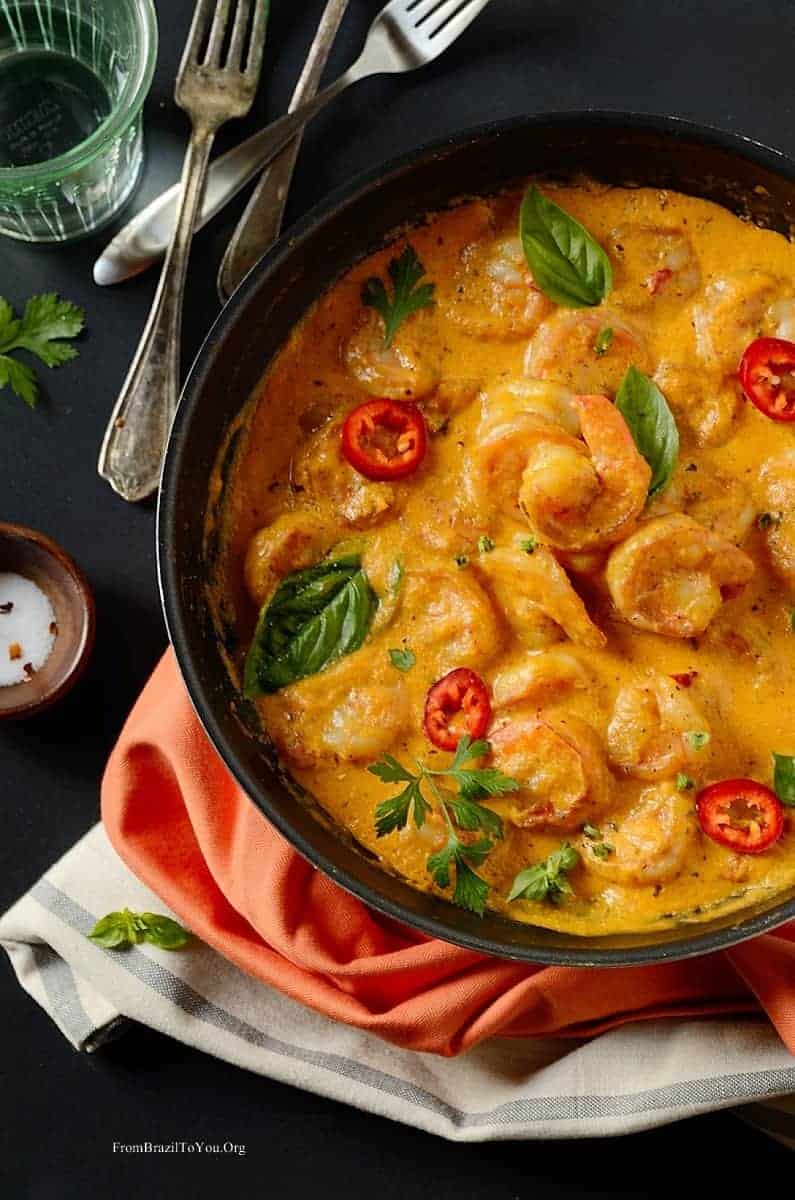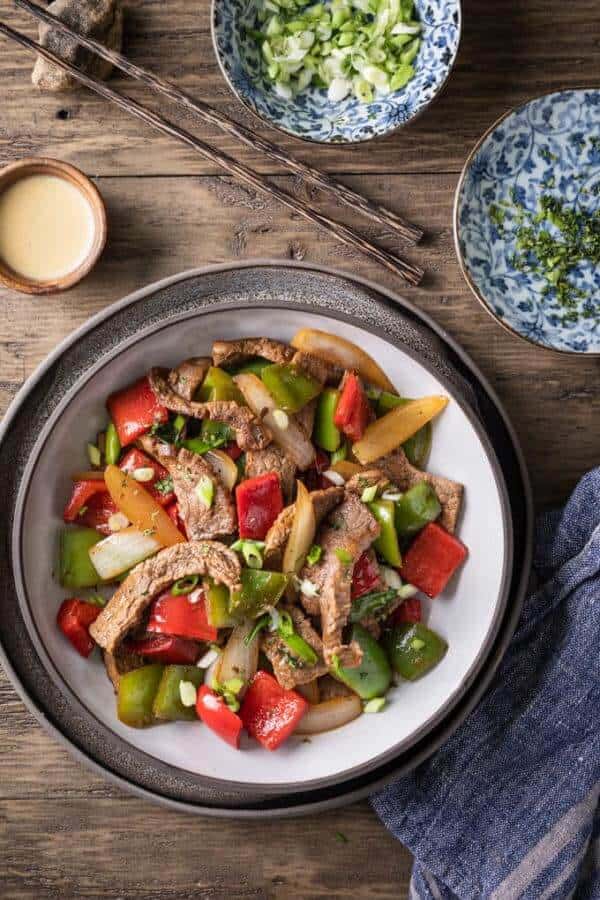 37. Keto Sausage Brussel Sprots Hash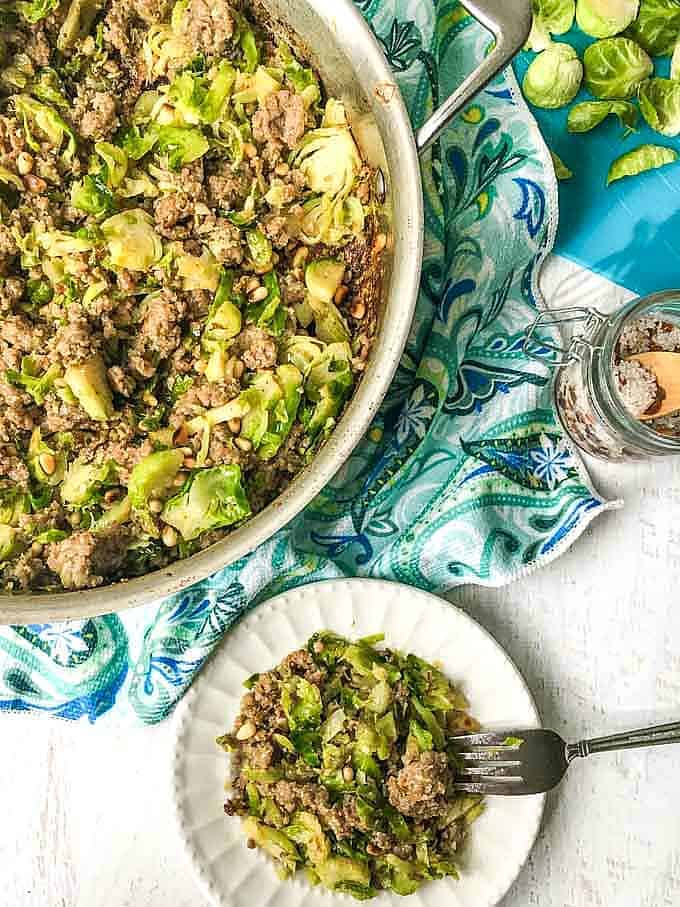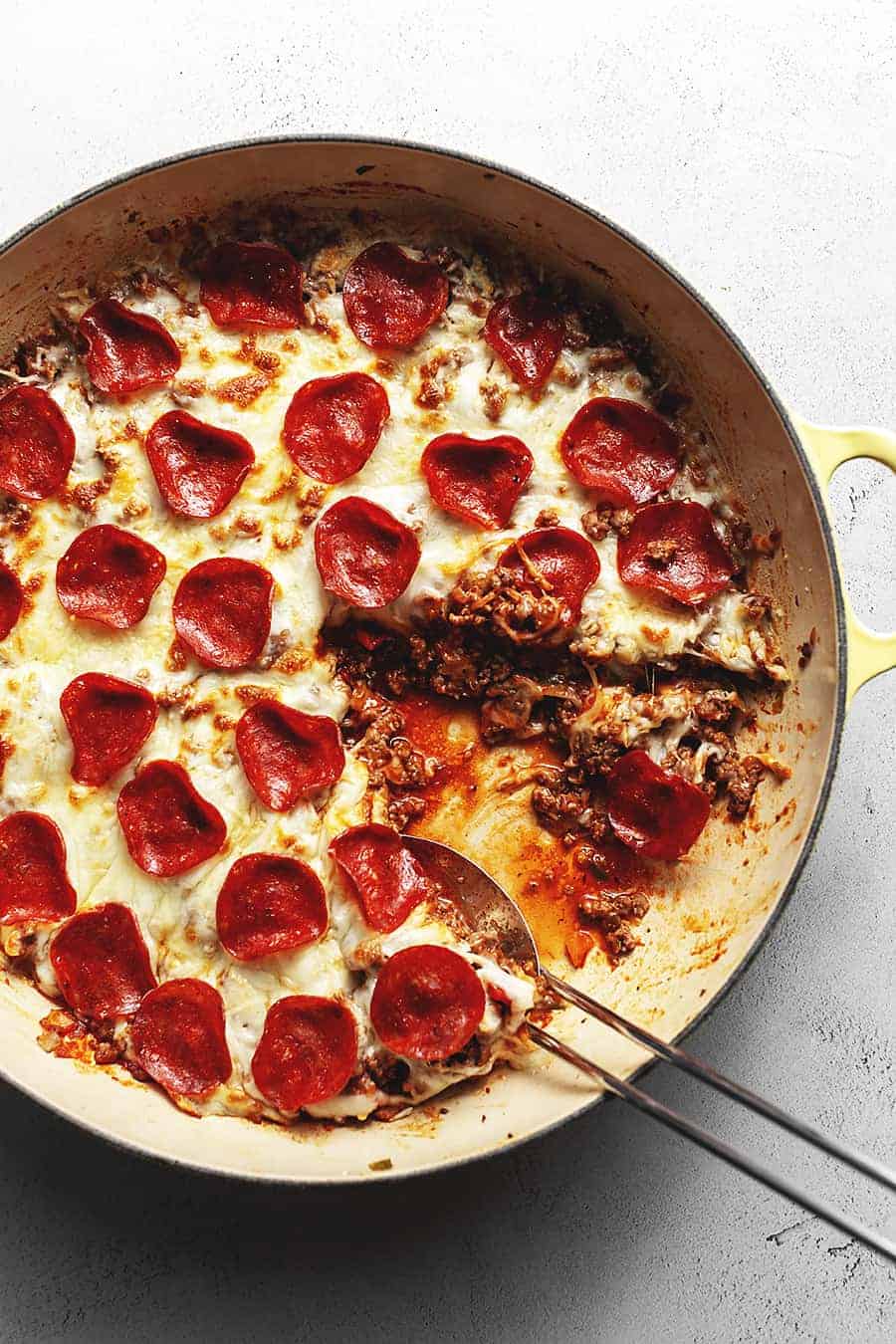 39. (GF) Chicken Fried Rice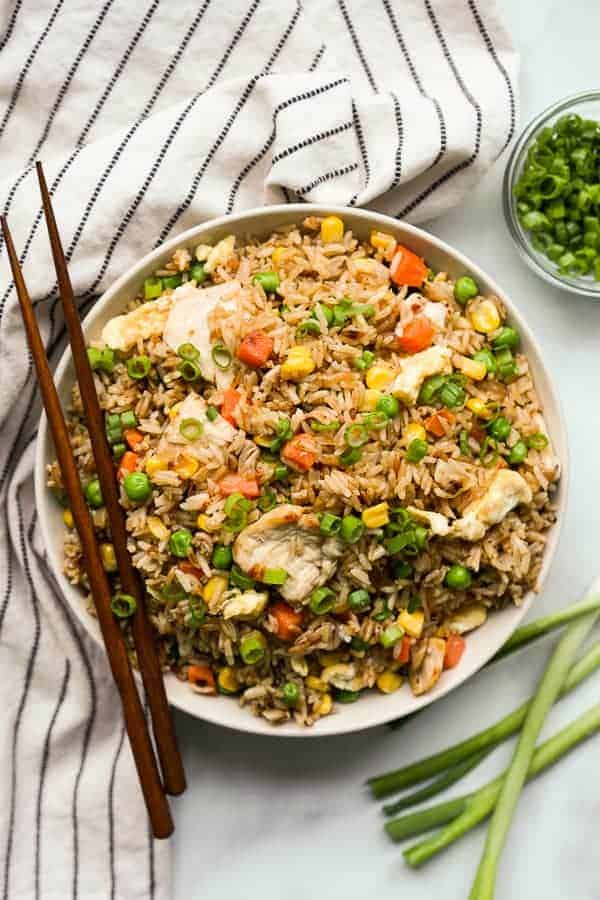 40. (Vegetarian) Mushroom Stew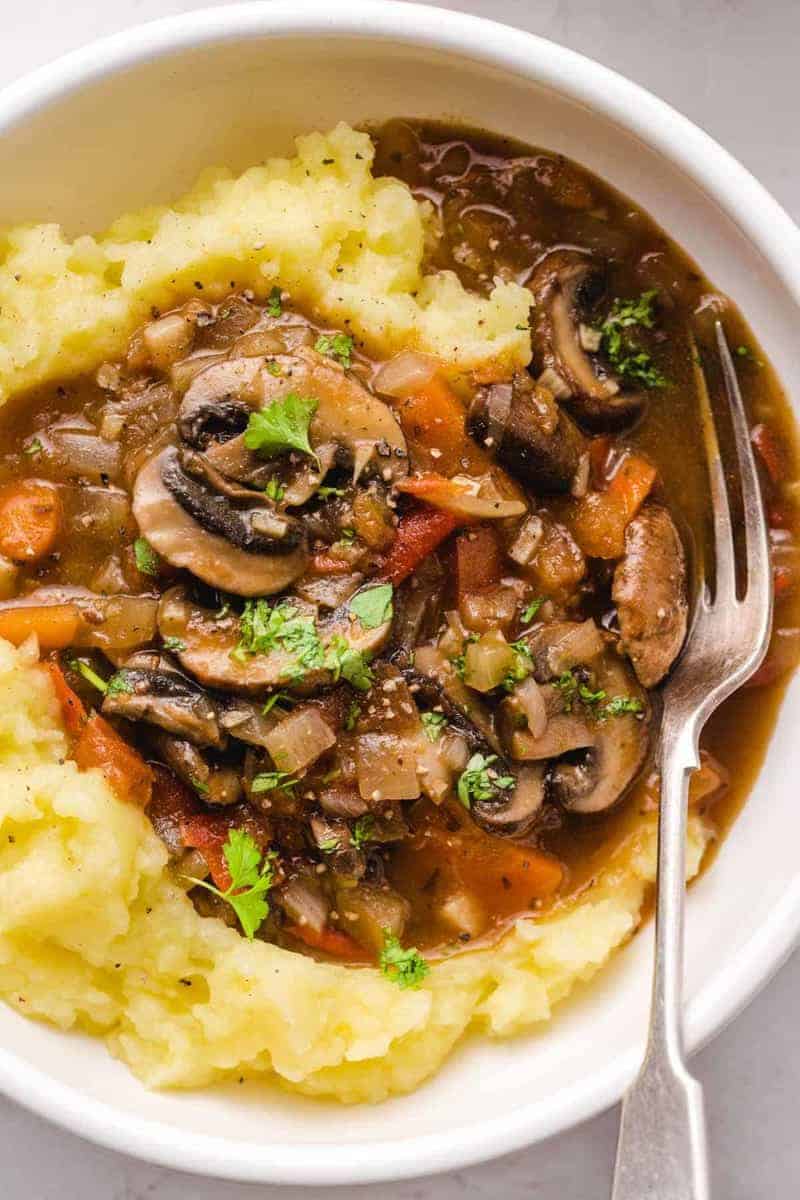 41. (Keto) Sauteed Shrimp and Zucchini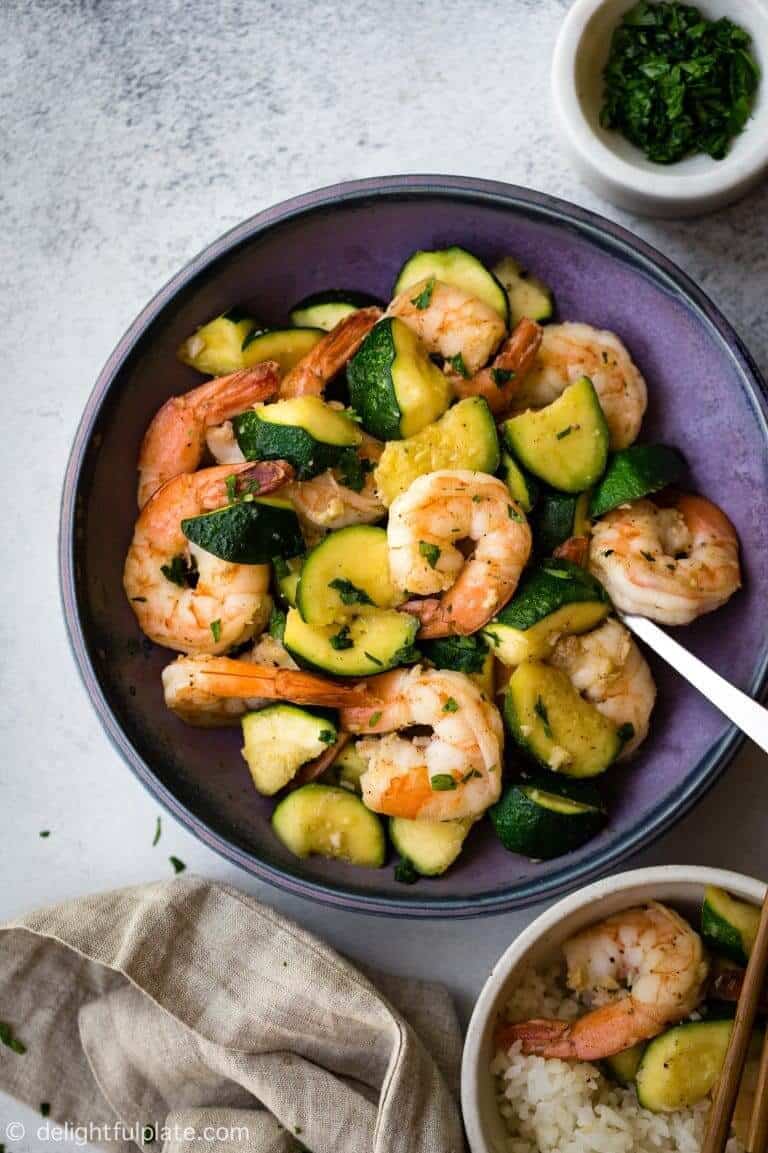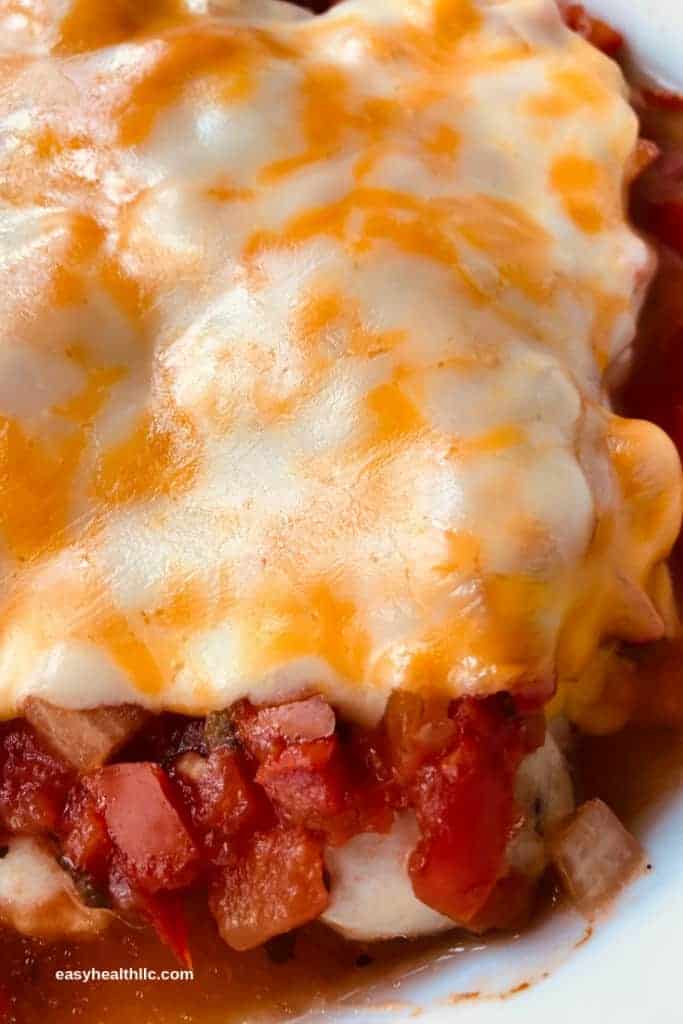 43. Harissa Shrimp and Feta Orzo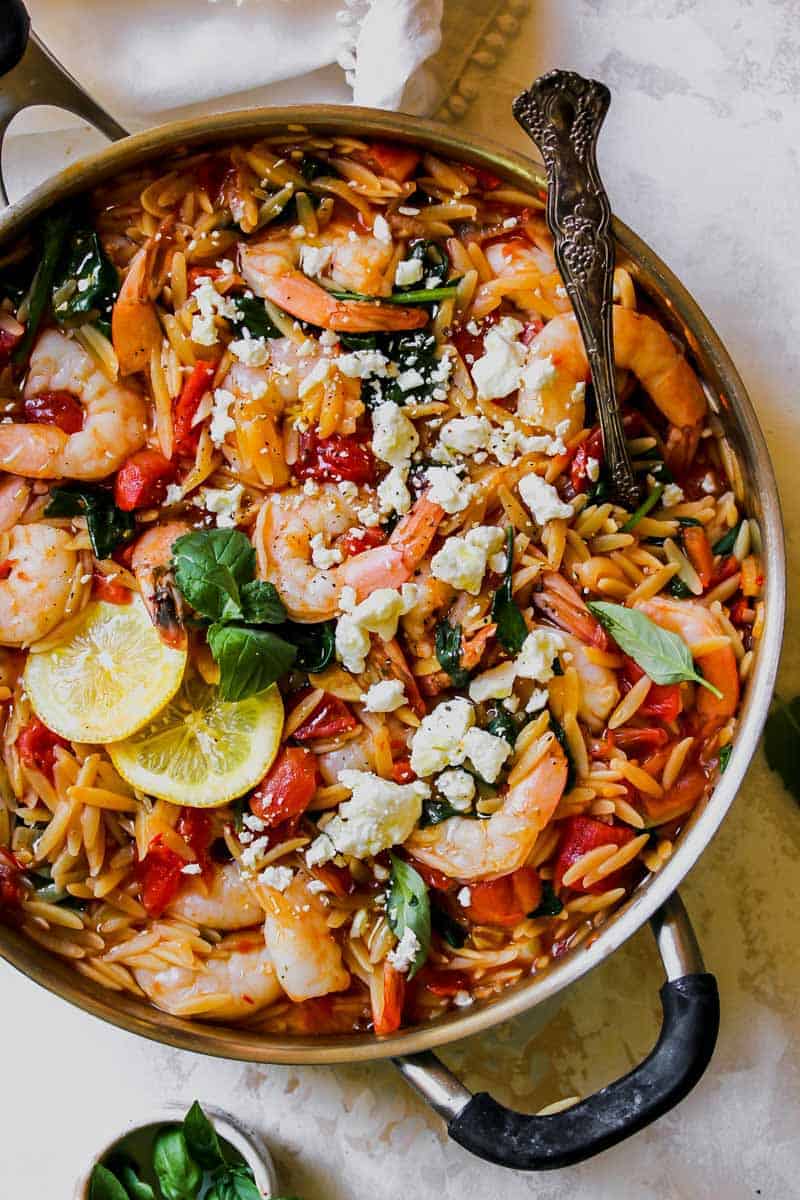 One-Skillet Meals (prepared in a cast-iron skillet)
44. (Low Carb) Easy Broiled Pork Chops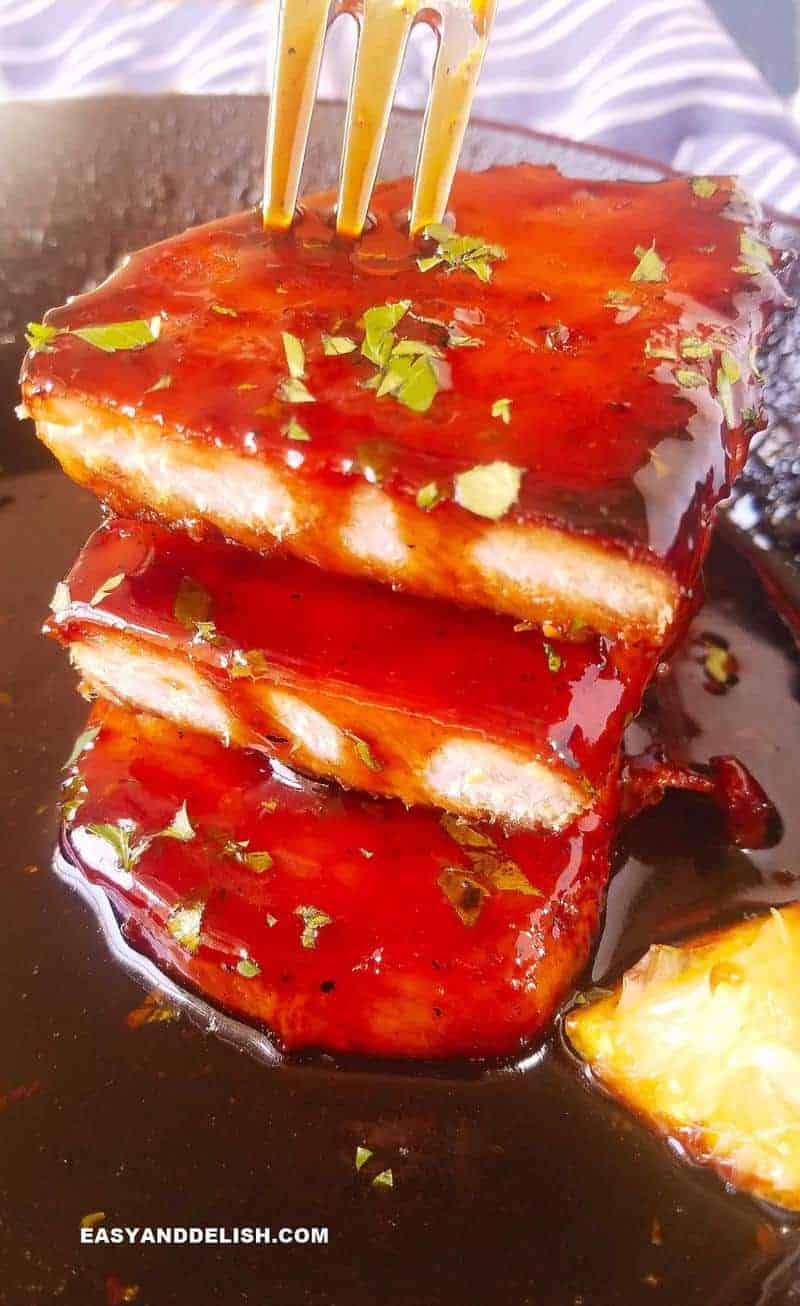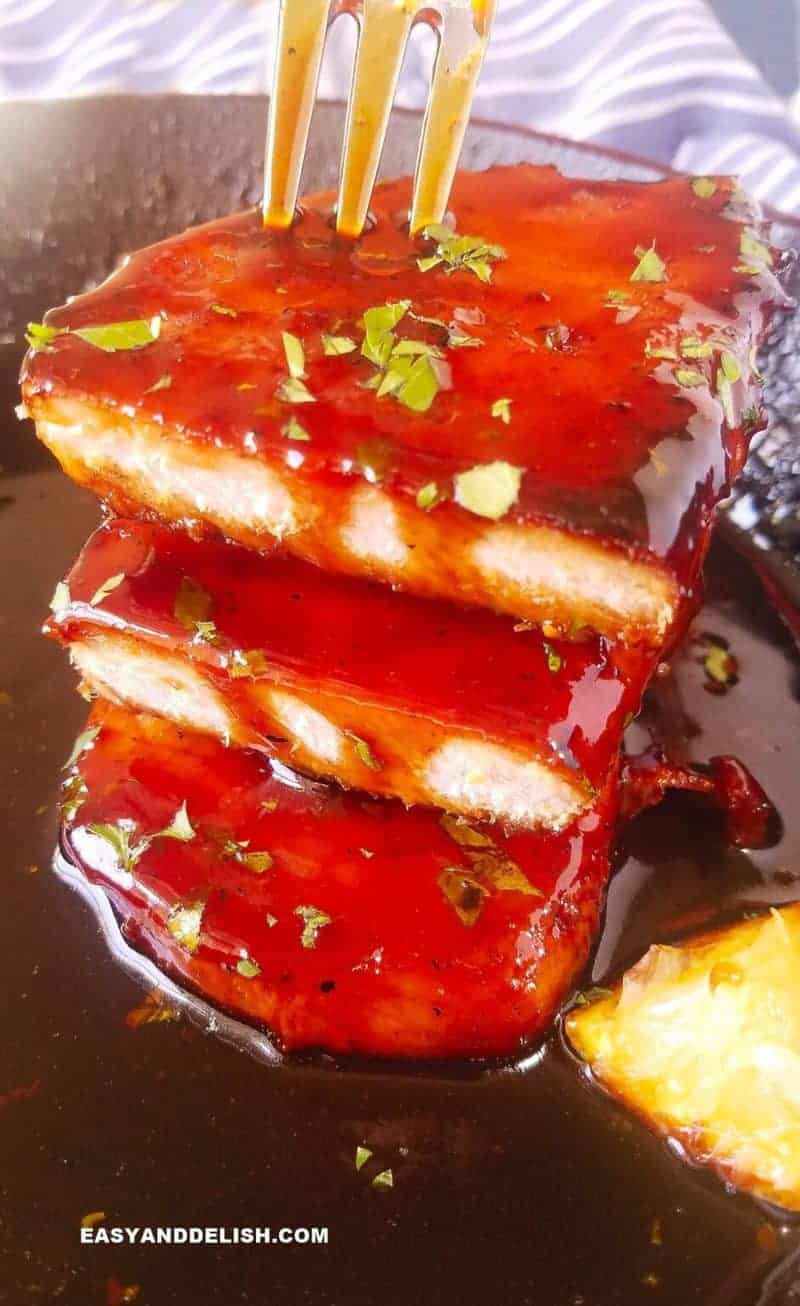 45. (Low Carb) Honey Garlic Butter Shrimp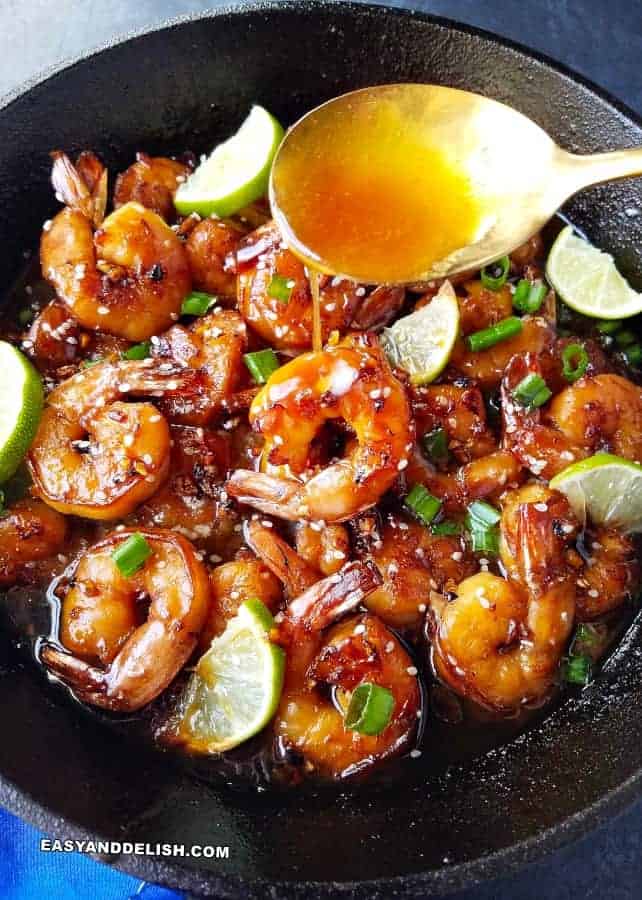 46. (GF) Roasted Chicken Adobo (more than 30 minutes)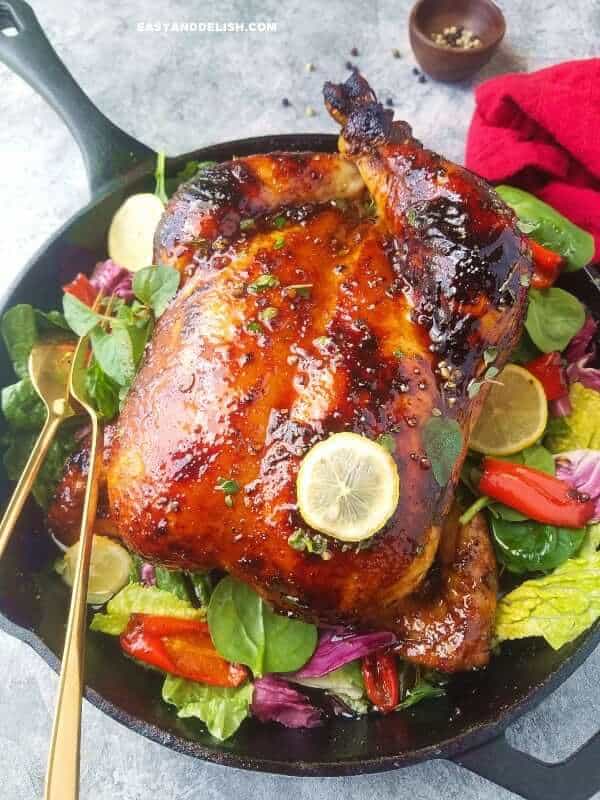 47. (Low Carb) Shrimp Fajitas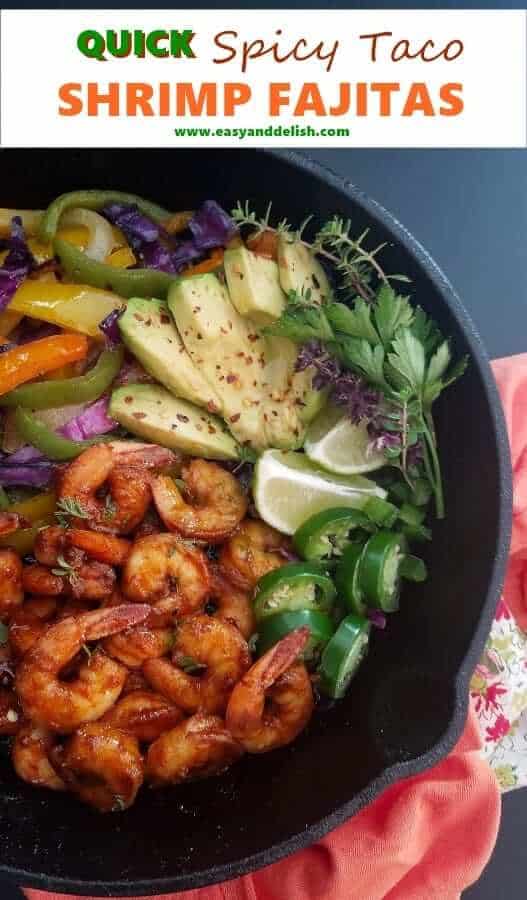 48. (Keto) Pan-Grilled Pork Chops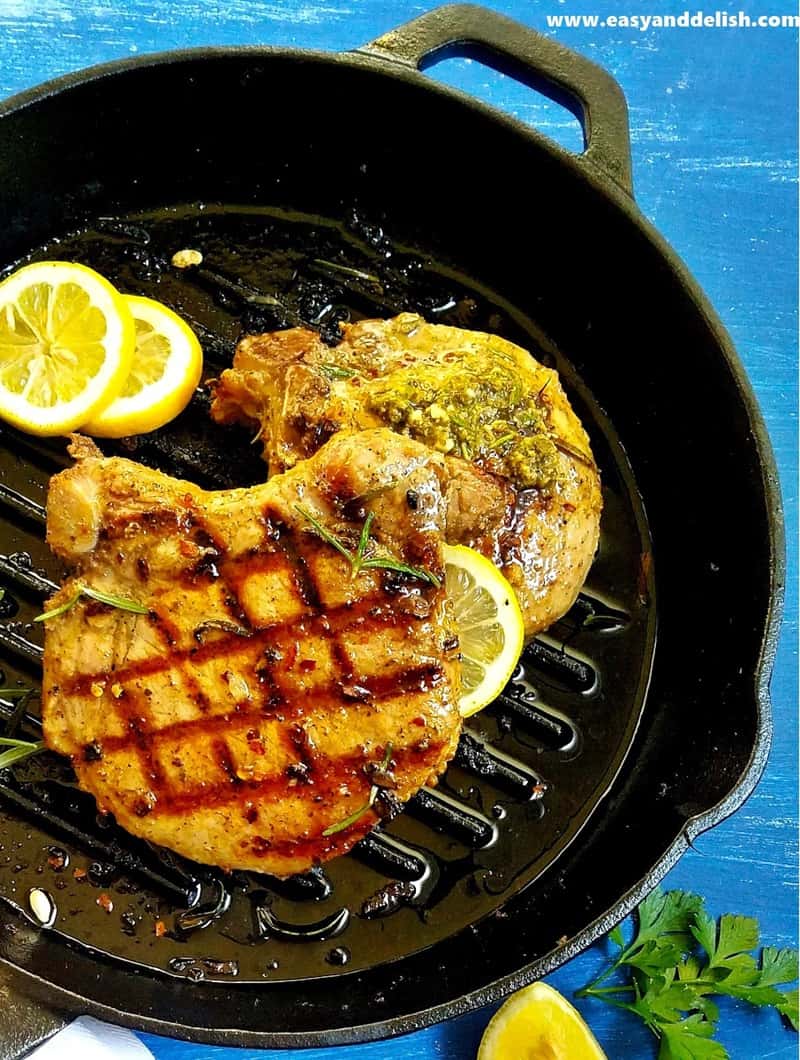 49. (Keto) Ranch Chicken Thighs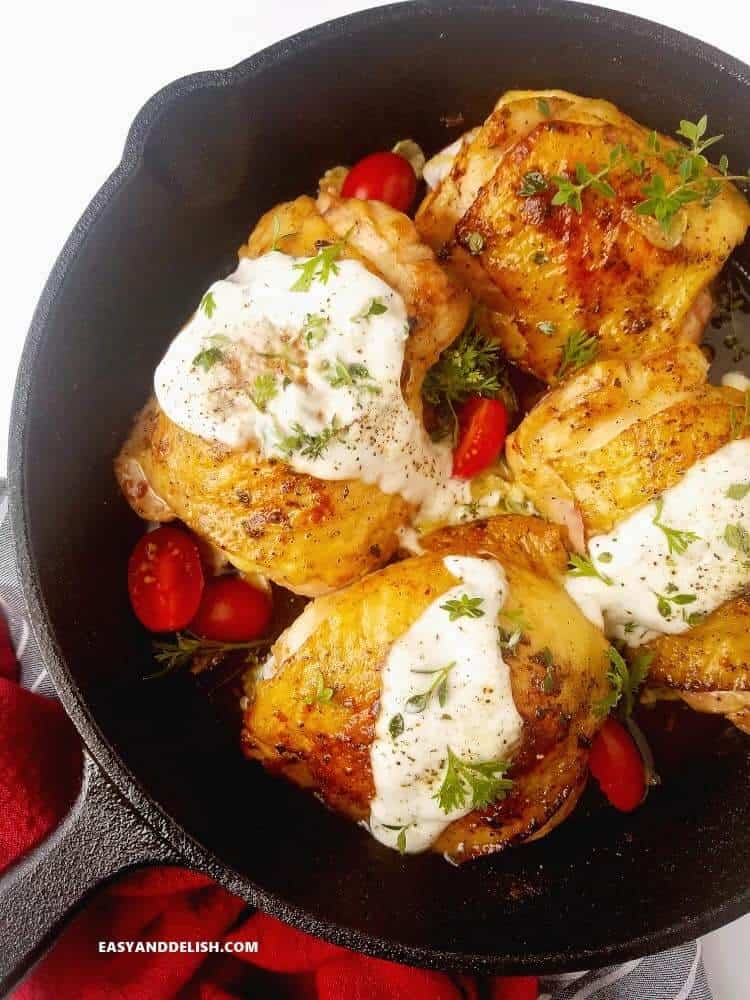 50. (Keto) Cauliflower Mac and Cheese with Chicken Thighs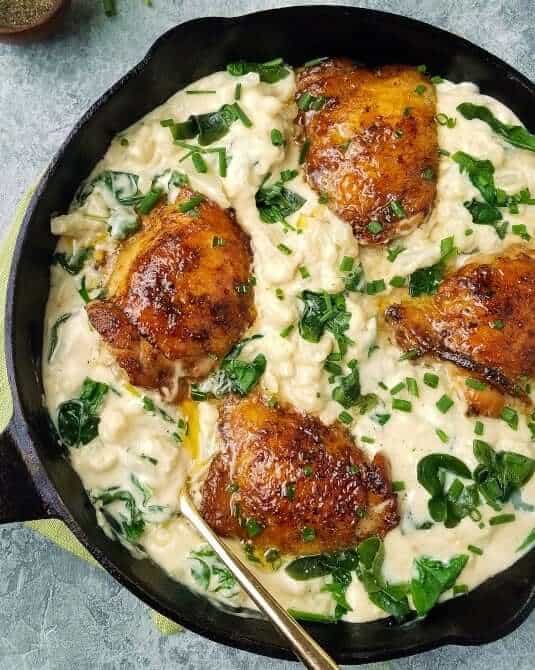 51. (Keto) Cajun Dirty Rice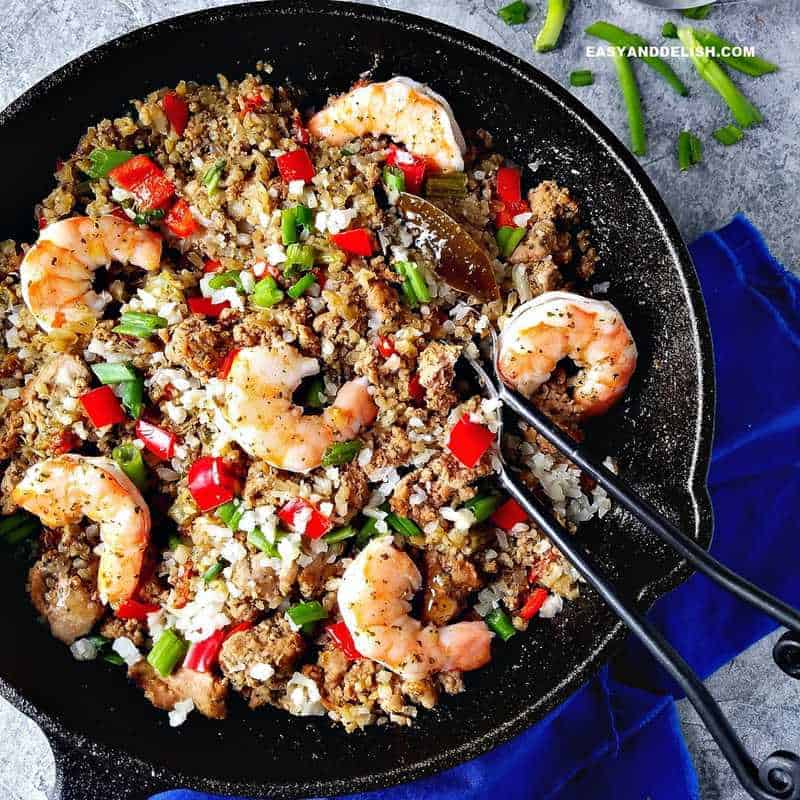 52. Keto Garlic Chicken and Asparagus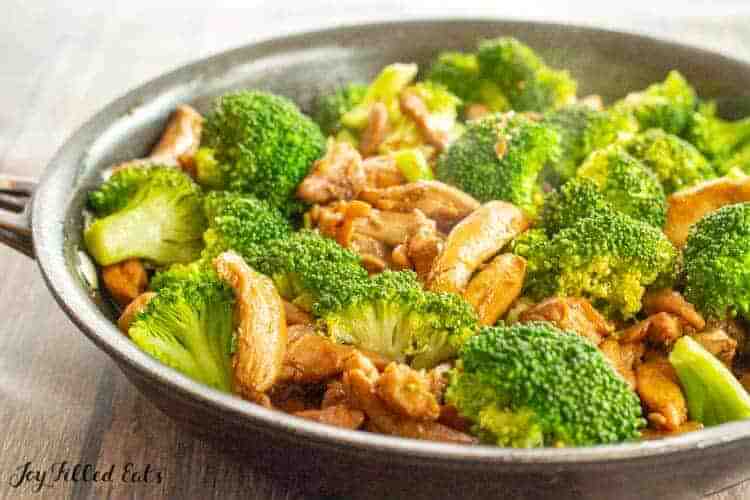 55. (Breakfast/GF) Baked Huevos Rancheros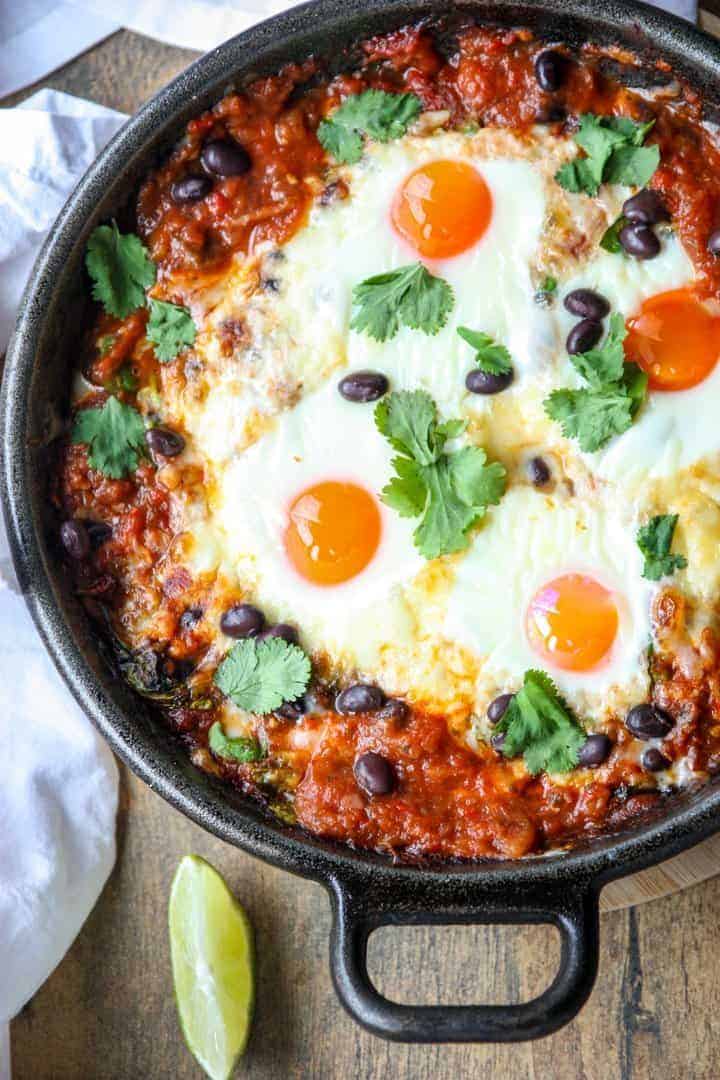 57. Skirt Steak
One Sheet Pan Meals
58. Honey Soy Chicken (more than 30 minutes)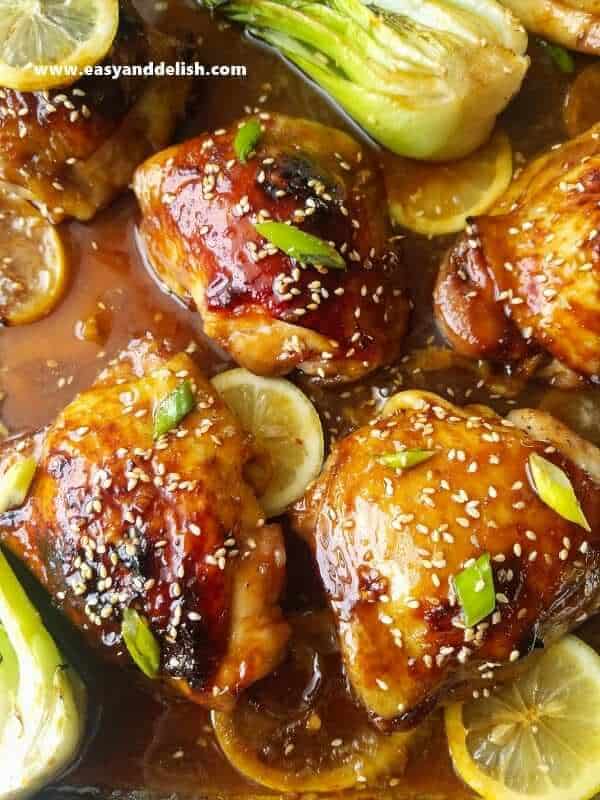 59. Honey Mustard Chicken (more than 30 minutes)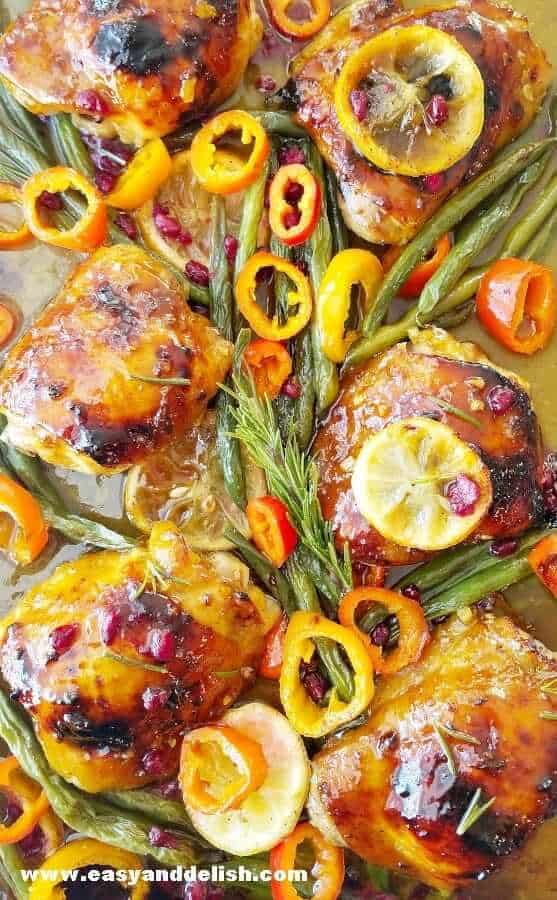 60. Mediterranean Chicken in Foil (more than 30 minutes)
61. (Keto) Parmesan Shrimp and Asparagus
63. (One-Tin) Prosciutto Eggs Cups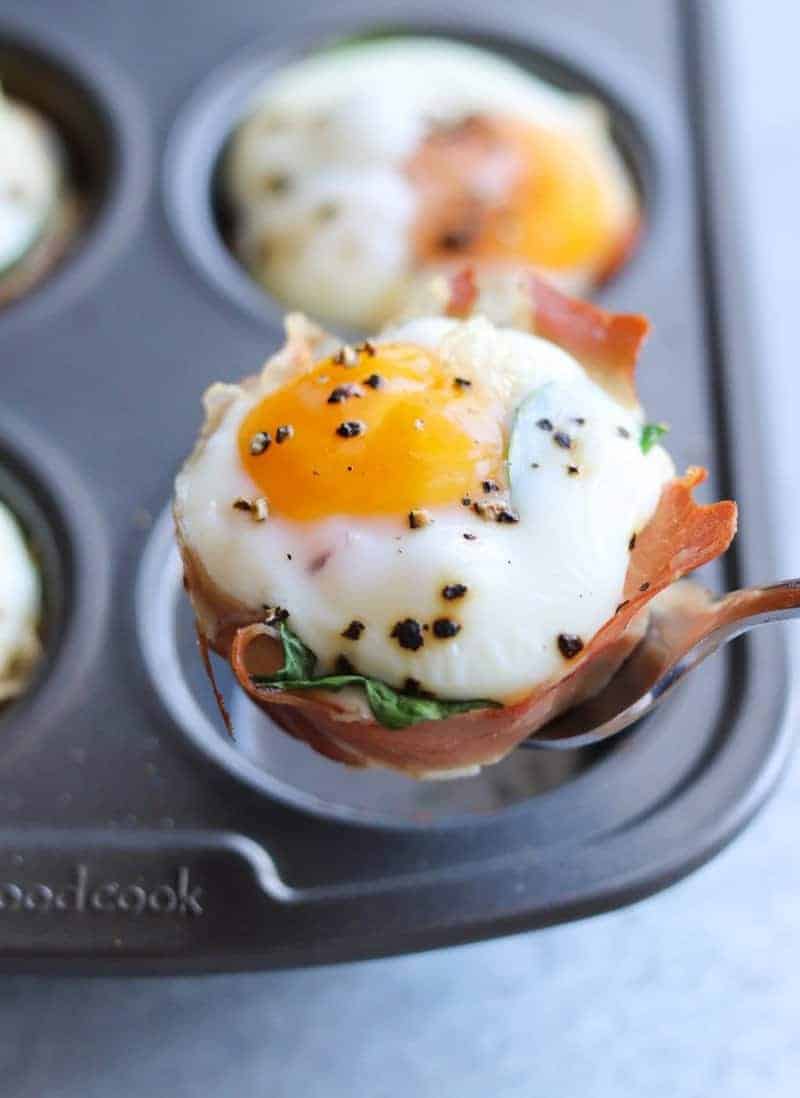 64. Keto Rainbow Chicken Recipe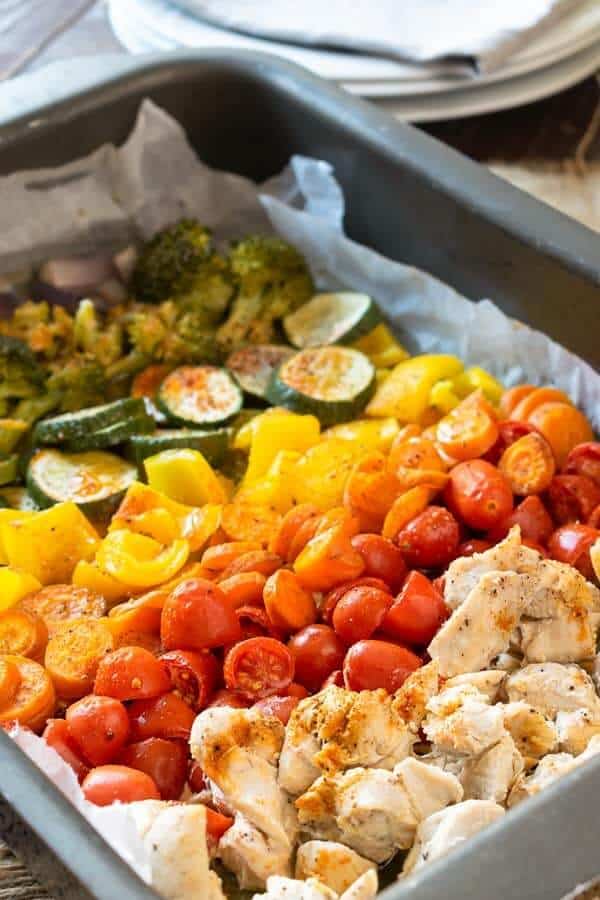 65. (Keto) Chicken Fajitas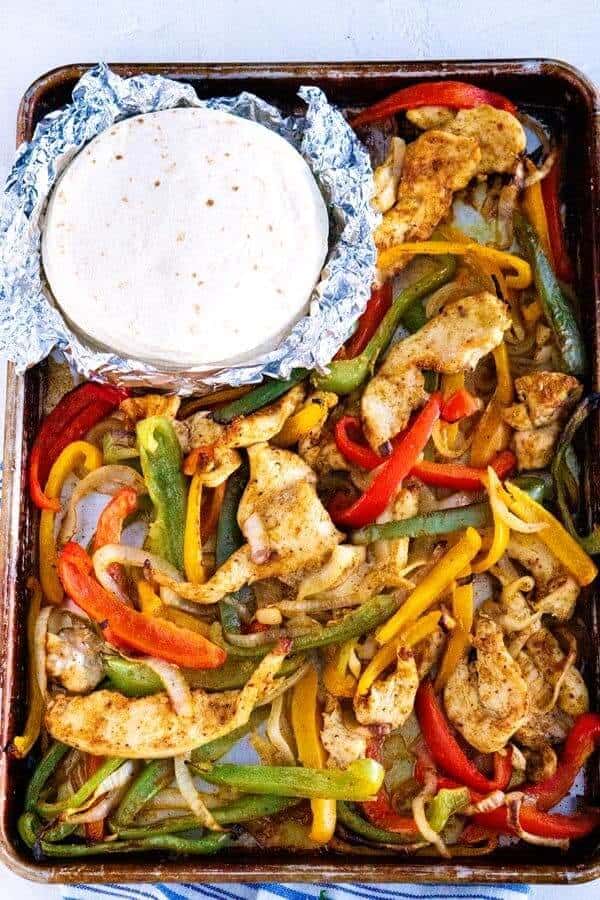 66. (GF) Salmon, Lentils, and Asparagus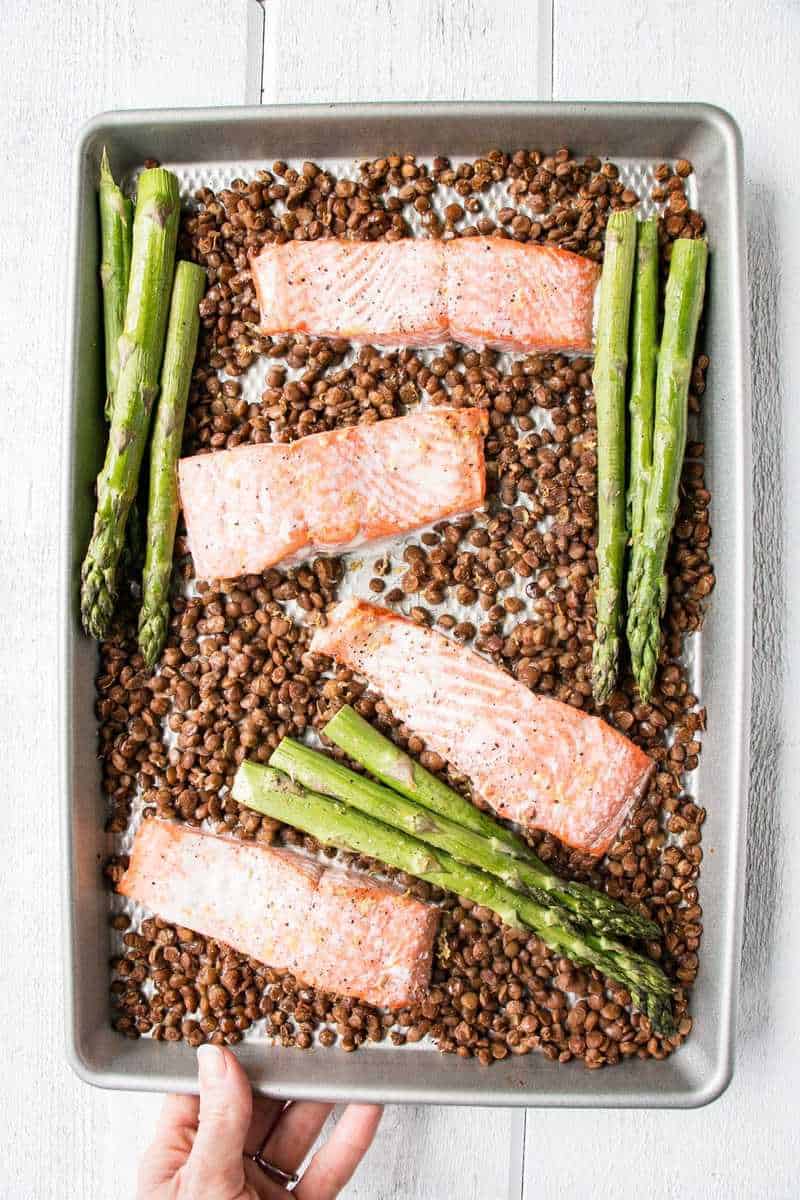 67. (Keto) Cod with Moroccan Chermoula Sauce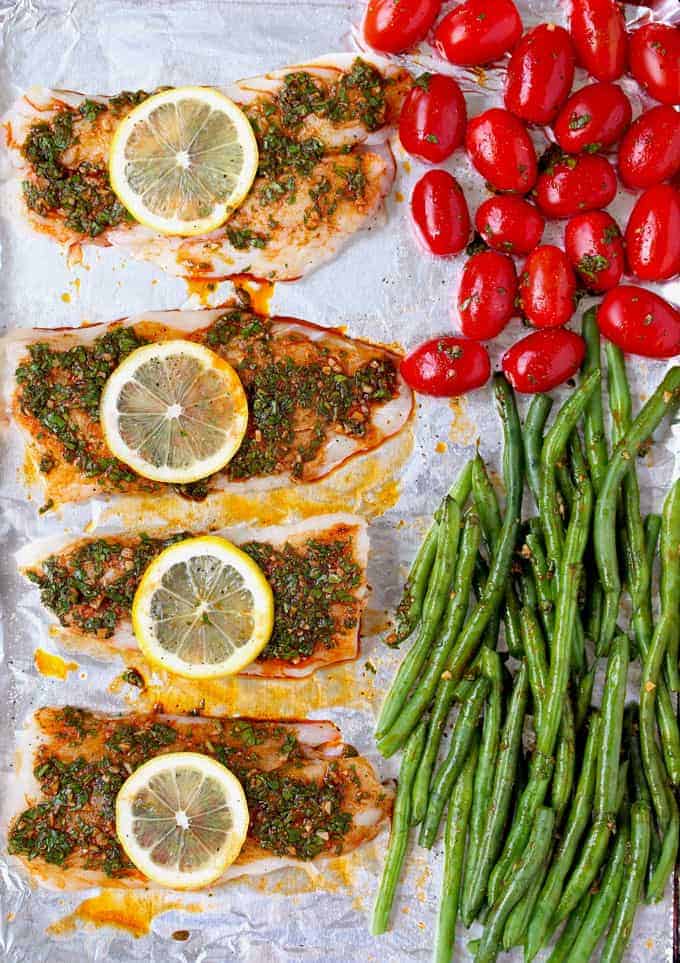 68. Asian Butter Salmon in Foil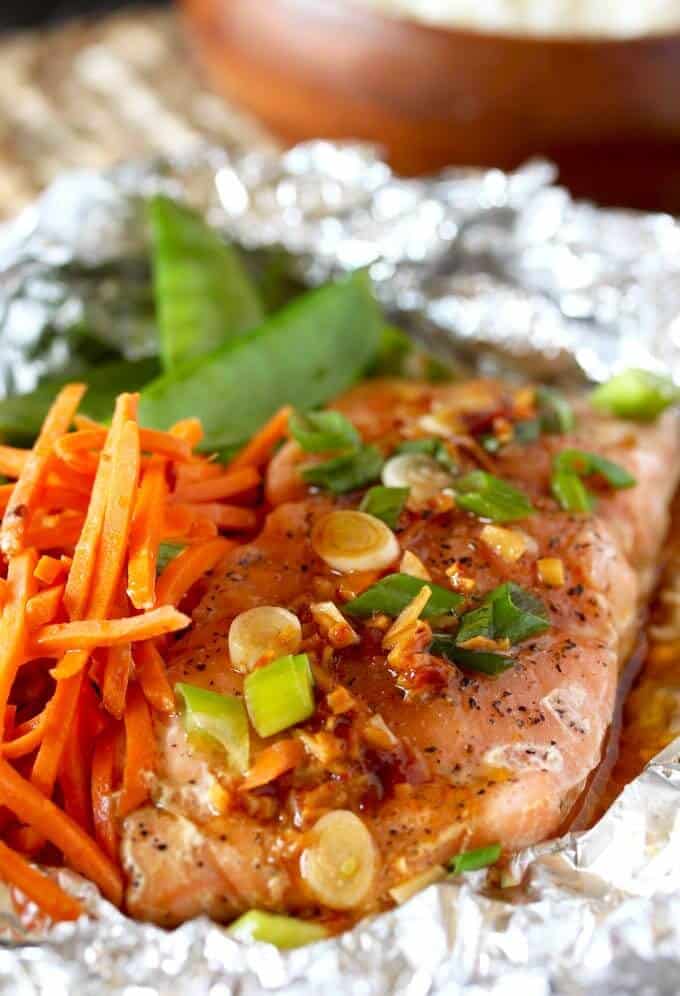 69. (Low Carb) Coconut Flour Pancakes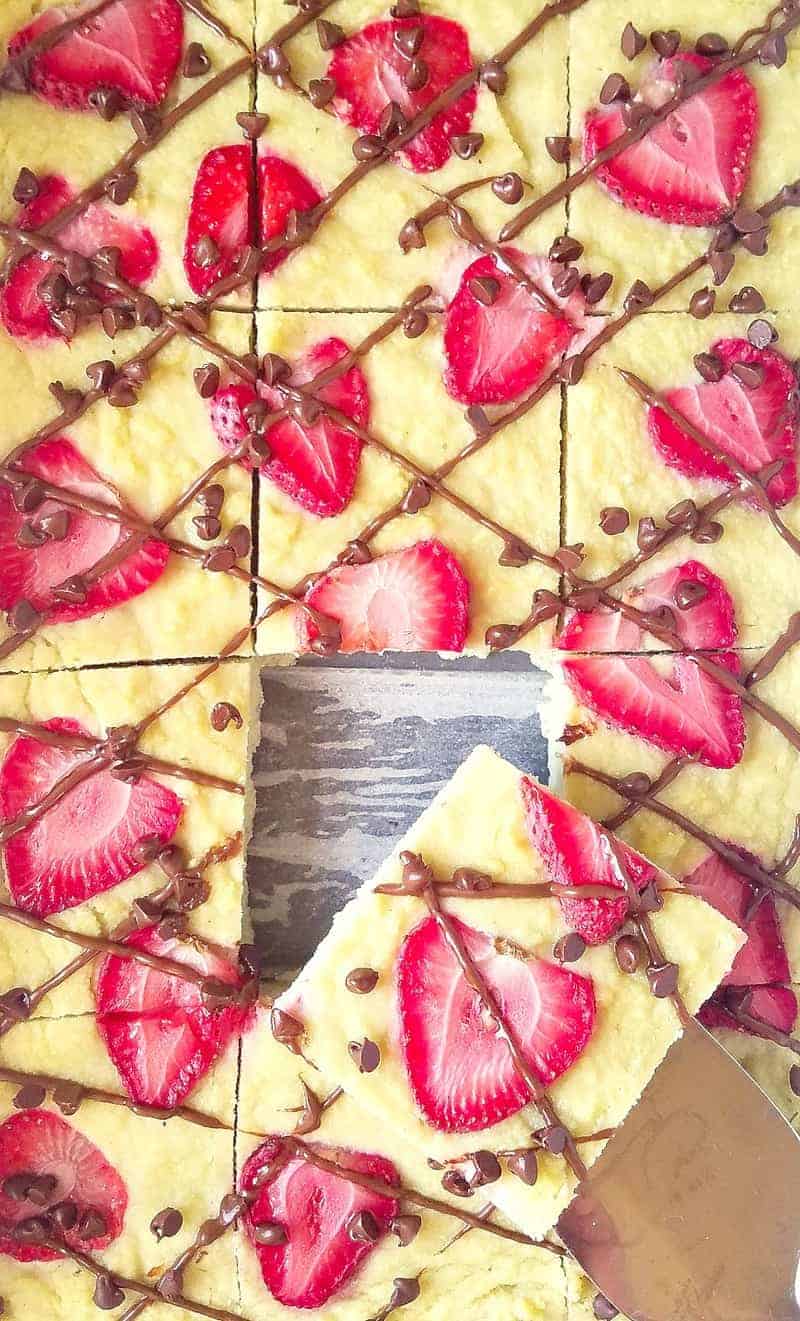 70. (Breakfast) Eggs in a Bagel Hole